Police: Man arrested for strangling another man to death outside Lakeway Spa
LAKEWAY, Texas - Lakeway police arrested a man who they said strangled someone in the Lakeway Resort and Spa parking garage. 
On Saturday, officers charged 54-year-old Henry Thomas Houston with manslaughter.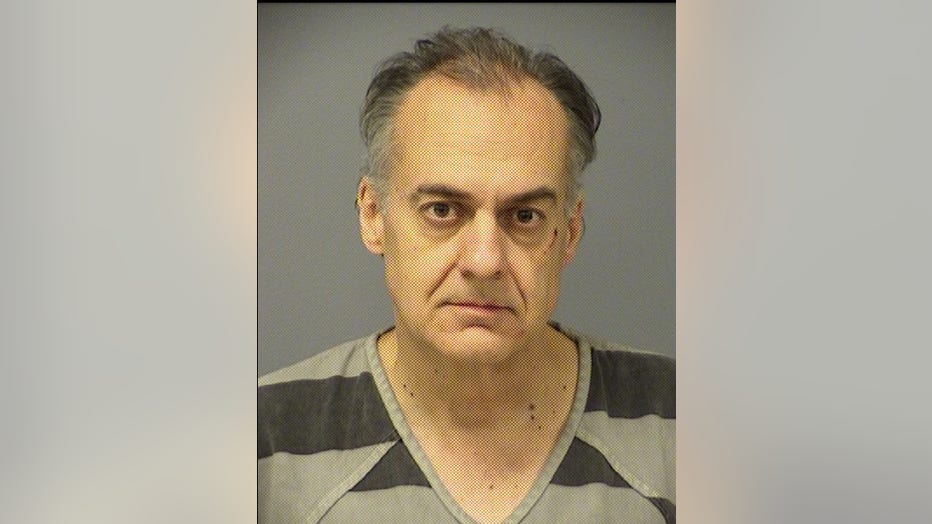 Henry Thomas Houston (Lakeway Police Department)
Lakeway police said just before 10 a.m., several callers reported seeing two men fighting in the parking garage. 
When police got there, they found Houston lying on top of another man who was unresponsive. The unresponsive man, identified as 66-year-old Frank Terlip, was pronounced dead at the scene. 
According to court paperwork, Houston told investigators that he left the Dallas area for Lakeway on Thursday with 35-year-old Kristin Terlip. Houston said Kristin was trying to get away from her father and what was described as an abusive relationship. 
On Saturday, as Kristin and Houston got into Kristin's car, Frank Terlip showed up. Houston said Frank started punching him and told him "I am going to kill you."  That's when Houston claims he put Frank in a chokehold in an attempt to make him pass out. 
Houston told investigators Frank even said "I can't breathe" at one point, but Houston kept him in a chokehold until police got there. 
Police said Houston's statements and actions, as well as a witness statement from a spa employee, showed Houston exceeded the force necessary to defend himself. He was charged with manslaughter and booked into the Travis County Jail. 
It'll be up to the court to decide whether self-defense applies in the case. However, investigators and the assistant district attorney agreed that there was enough probable cause to arrest Houston for manslaughter.
Investigators say Houston claimed he did not have a place to live when they arrested him.
Manslaughter, a second-degree felony, carries a sentence of 2 to 20 years.