Poodle revived with Narcan after being found unconscious next to owner in Kensington: SPCA
PHILADELPHIA - The Pennsylvania SPCA says a tiny poodle is lucky to be alive after they believe it suffered from a drug overdose. 
PSCPA says they received a call Monday from Blue Pearl Emergency Hospital saying a dog was brought to them showing symptoms of an overdose. 
The dog, now known as Toodles, was rushed to the facility by Good Samaritans after he and his owner were found unconscious and unresponsive in Philadelphia's Kensington neighborhood.
Philadelphia police responded to the scene to care for the owner, while Good Samaritans worked to get help for the dog.
Duran Singlatary, the PSPCA Manager of Animal Care and Shelter Administration, said Toodles story is especially heartbreaking. But the response from good-hearted people is equally heartwarming. "Good Samaritans took him to Blue Pearl Emergency Animal Hospital," said Singletary. "They provided him with Narcan, which immediately started to reverse the effects. We had a catheter in Toodles initially to help work all of the remaining substance out of his system. Since then, he's made a phenomenal recovery."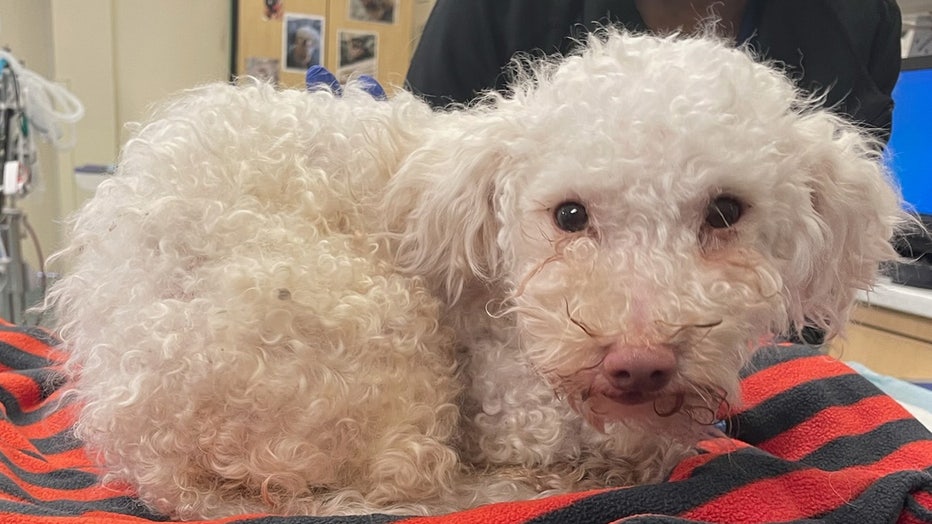 PSPCA wrote in a social media post that witnesses alleged the owner would 'share' drugs with the dog. Due to concerns that the dog may have ingested drugs either accidentally, or otherwise, vets at the hospital administered Narcan to Toodles. 
Toodles immediately became responsive, according to PSPCA. 
"It is unimaginable what would have happened if Toodles hadn't been taken to a veterinarian. But, thanks to the quick work of the Good Samaritans, and the lifesaving work of Blue Pearl, Toodles is alive today," PSPCA officials said in a Facebook post.
Toodles has since been turned over to the PSPCA and has been receiving ongoing care and treatment. Over the last several days, he has made a full recovery.
"Toodles could have died. He could have had lasting impacts from the drugs that he ingested. But, today he is safe, and he has a new future ahead of him," the PSPCA added.
Toodles is one of many dogs with so much love to offer despite what they've been through. While Toodles story stands out as especially heartbreaking, he's one of many dogs who have so much love to offer despite what they've been through.
Toodles is still recovering, so he is not currently up for adoption. There are plenty of dogs that are looking for a forever home. For more information on adopting a dog through the PSPCA, check their website, here.