President Obama arrives in Austin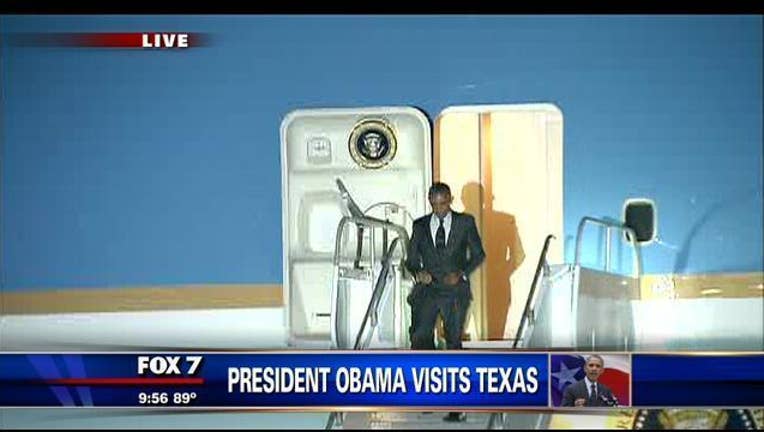 article
AUSTIN, Texas - President Obama is landed at Austin-Bergstrom International Airport in Air Force One Wednesday night.
After landing, he attended a Democratic National Convention fundraiser.
He came from Dallas, where he spent the day with Governor Rick Perry and other state leaders discussing how to handle the influx of unaccompanied minors crossing into south Texas.
Some ideas brought to his attention were to authorize the use of predator drones for identifying illegal trafficking and to consider dispatching National Guard troops to the border.
Obama says if Congress passes the emergency funding request, those options could be considered.
Thursday morning the president will be delivering remarks on the economy at the Paramount Theatre. He will highlight the actions that his administration has taken to benefit hardworking Americans.