Radio stations playing only Christmas music until end of the holiday season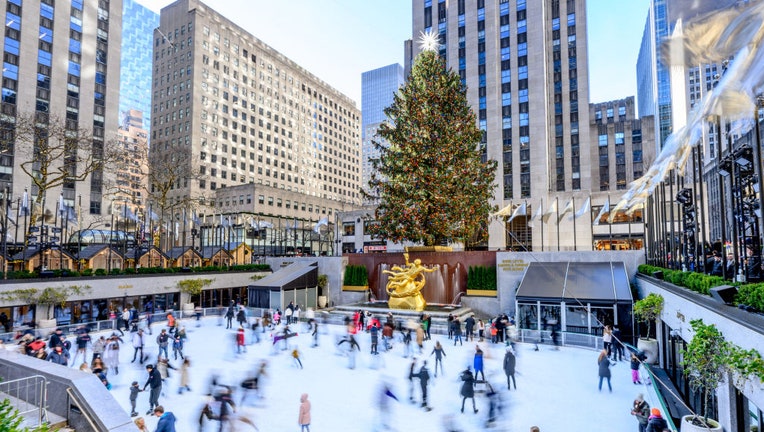 article
November has just started, and some are already getting into the Christmas spirit by playing their favorite holiday tunes, and it's becoming a theme among several radio stations nationwide.
Some stations began playing songs on the air this week, and here a few getting you ready for the season. 
Mix 106.9 in Louisville, Kentucky, has their Christmas songs in heavy rotation. Usually, the station changes its music format from popular hits to Christmas classics on Nov. 1, and this year, the station started early, making the switch at 10 p.m. on Halloween. WDRB-TV in Louisville noted that this has been a station tradition for 30 years, and listeners look forward to it. 
RELATED: How 'White Christmas' became an iconic holiday song
WYFF-TV in South Carolina reported that Magic 106.3 has switched to an all-holiday music format. This station will play classics from Mariah Carey, N'SYNC, Dean Martin, Kelly Clarkson, Trans-Siberian Orchestra, Michael Bublé, Harry Connick Jr. for the rest of the year.
Star 93.3 in Cincinnati began playing holiday tunes Wednesday, and their the first radio station broadcasting Christmas songs this year, WLWT-TV in Cincinnati reported. 
In Milwaukee, WRXS-FM (106.9) switched to all-Christmas music. WLDB-FM (93.3), an adult-contemporary station, has been the first to go primarily holiday music in Milwaukee every year since 2016. 
RELATED: White House 2023 Christmas ornament unveiled
According to the Milwaukee Journal Sentinel, this is the earliest a Milwaukee radio station has gone all-Christmas in decades. In 2022, WLDB made the switch first on Nov. 17, followed by WRXS and WRIT-FM (95.7), which both made the switch the following day.
iHeartMedia Chicago's 93.9 LITE-FM announced that it would broadcast around-the-clock holiday music by today's biggest artists along with classic Christmas hits on Thursday. 
In Portland, 104.1 The Fish began playing holiday music on Halloween and will continue through the season.  Fellow station 97.1 Charlie started playing Christmas music Nov. 1 and lauds its station as the city's "fun Christmas music station" saying it plays everything from Michael Bublé to Mariah Carey, the Oregonian reported. 
Even if you are settling into November and contemplating Thanksgiving plans, at least you'll have some Christmas music to listen to get you ready ahead of December. 
This story was reported from Washington, D.C.