Lack of security, 'aggressive' towing complaints at Austin affordable housing complex
AUSTIN, Texas - Residents of Aldrich 51, an affordable housing complex in Mueller, are frustrated with living conditions.
"If there's six, eight people, or even two people saying the same thing, obviously there's an issue, and it's not being addressed," said one resident. 
Residents voiced concerns over everything from sanitation to trouble reaching management, but one of the main issues brought up was ground-level gates that have been broken for years, according to residents.
"I had my car stolen twice. I got it back from the south side, we still had all the dust print stuff on it, got it back, had it for about another two more days, and then it got stolen again," said resident Kelly Tant.
Photos shared with FOX 7 Austin showed cars with stolen tires put on cinder blocks.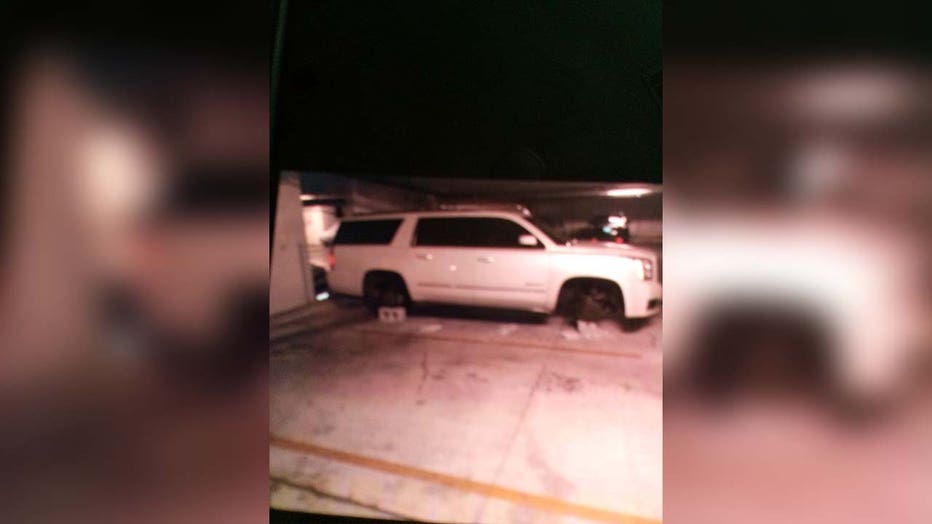 Another complaint is in regard to a new towing policy that went into effect on March 15.
Residents told FOX 7 Austin a notice was left in their door informing them they must register their vehicle online with the complex. Some weren't quick enough to do that. 
"I will take responsibility, like I could have prevented my car from being towed by just getting on there and getting that done, however, that's not the only issue," said resident Sage Berkley.
Instead of stopping crime, they said it's become a nightmare for tenants who regularly get cars towed. They feel the towing company that the complex partnered with is unnecessarily aggressive.
MORE 7 ON YOUR SIDE COVERAGE:
"My Thunderbird they towed because they said I double-parked," said resident Remona Easely, who said it was damaged when it was returned to her. "I park on the roof. Only three cars park up there. All the spaces are empty."
Easely said she was told by the office that her other car, a Nissan, was registered with help from office staff, but then it also got towed.
It was still in possession of the towing company when FOX 7 interviewed her on June 20.
"Now my car is getting charged $365 a day," said Easely. "And in a month, they're going to auction my car off."
Two days after the interview, Easely told FOX 7 Austin the office had contacted the company, and she was free to get her car. 
"I'm sure someone somewhere has an idea that this is a good idea, a well-intended idea to solve the problem, but it's making it worse," said Berkley. "I saw a DoorDash guy delivering to one of my neighbors out of the way right down here…I saw him come back out five minutes later running around trying to find his car. So now we can't order DoorDash."
FOX 7 reached out to the management company for the complex and the towing company and is waiting to hear back. 
"I'm not a lawyer, I don't know the legality of it, but frankly, it's caused a lot of people grief here," said Berkley.
According to the developer's website, "Aldrich 51 serves working families and individuals at affordable rates." The city's Affordable Housing Online Search Tool shows that Aldrich 51 has 240 units with 90% designated low-income.
Aldrich 51 was built in 2017. According to the City of Austin, Aldrich 51 was funded in part by more than $10 million in tax credits through the Low-Income Housing Tax Credit program, $23.5 million in Private Activity Multi-family Revenue Bonds and $4 million in loans through the RHDA program. 
Have a story idea or problem you need help with? Email 7OYS@fox.com.