Man arrested for shooting, killing woman in North Austin road rage incident: APD
AUSTIN, Texas - A man was arrested in connection to a September deadly road rage incident in North Austin.
For the family of Teressa Ferguson, an arrest for her murder is a step in the right direction.
"I think everybody in the family took a big sigh of relief," said Brad and Beth Shackelford, Teressa Ferguson's uncle and aunt. "Deep breath finally after over a month."
On Sept. 30, Brad and Beth Shackelford lost their niece Teressa Ferguson.
"She's just a very big-hearted, very loving, just a contagious laugh, a big sense of humor," said Beth.
Ferguson was heading home from work, just like any other night.
Austin police said 28-year-old Justin Justice shot and killed 46-year-old Teressa Ferguson during a road rage incident on Sept. 30. After the shooting, Justice fled the scene.
Justice's arrest affidavit says witnesses saw a silver Infiniti stopped by the victim's car. One witness heard a gunshot and smelled burnt gunpowder. The car quickly drove off.
Officers saw that car on nearby surveillance video and put out a BOLO alert. Another officer saw that car at a different location. Surveillance video showed the same car there about thirty minutes after the murder.
An anonymous tip identified the suspect car, which was registered to Justice.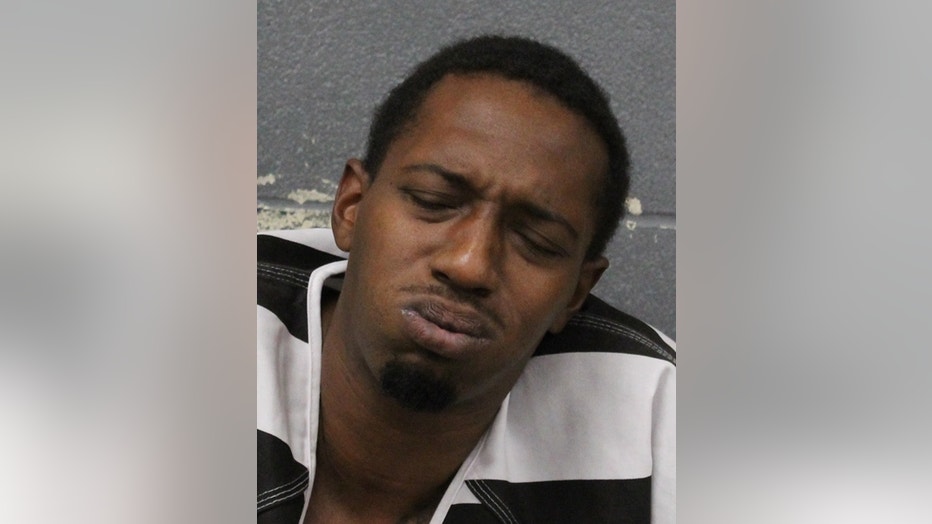 Justin Justice has been arrested for first degree murder in the shooting death of Teressa Ferguson. (Austin Police Department)
Police found a gun in the glove box. They also found a screenshot of a news article about the shooting on his phone.
It wasn't until Halloween, a month after her death, that police arrested Justice, fleeing on foot near the intersection of I-35 and A.W. Grimes Boulevard in Round Rock.
"It's not over," said Beth. "It's not going to be over until we see him convicted and sentenced."
He was arrested for first degree murder. He was given a $250,000 bond by Austin Municipal Court Judge Karchmer.
"He was already out on bond, and then while out on bond, he kills a stranger," said Brad. "An innocent woman who posed no threat."
MORE CRIME COVERAGE
The Shackelfords said the bond is too low, particularly for his criminal history.
Justice has a lengthy criminal record. He was previously convicted for indecency with a child assault on a family member.
Court records show in 2022, Justice failed to register as a sex offender. He also has pending charges for drug possession and evading arrest.
"We want people to follow it and reach out to the DA's office and express their concerns," said Beth. "Don't just let this go. Don't let it be in vain. Don't let it happen to somebody else."
Brad Shackelford works in law enforcement in North Carolina. He said he wants to see Justice's bond raised to no less than $1 million.
The court docket shows Justice has a court hearing on Dec. 5.