Texas man uses Apple Airtag to track down stolen truck, then shoots, kills suspect: police
SAN ANTONIO, Texas - A man suspected of stealing a truck from a San Antonio home was shot and killed after the truck's owners tracked it down using an Apple Airtag, according to police.
The San Antonio Police Department says that they received a report of a stolen vehicle around 1 p.m. March 29 from a home on Braesview on the northside of the city. The owners were then able to track down the truck using an Apple Airtag that had been in it when it was taken.
The owners found the truck at a shopping center in the 3200 block of Southeast Military Drive on the opposite side of town. The owners did contact police to report the missing vehicle, says SAPD, but decided instead to confront the suspect before police arrived.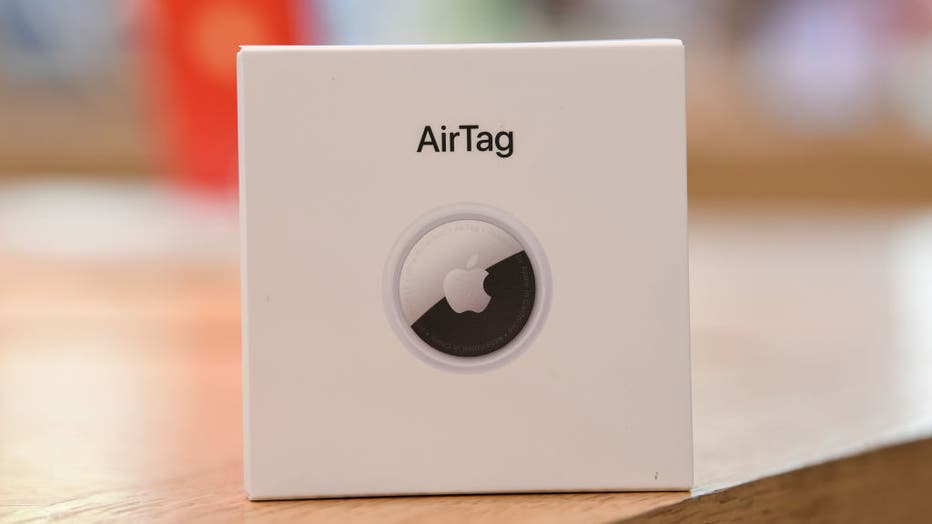 SYDNEY, AUSTRALIA - APRIL 30: A boxed AirTag on display at the Apple Store George Street on April 30, 2021 in Sydney, Australia. Apple's latest accessory, the AirTag is a small device that helps people keep track of belongings, using Apple's Find My
READ MORE
One of the owners attempted to confront the suspect, at which point police believe the suspect may have pulled out a firearm. The owner then shot and killed the suspect inside the stolen truck, says SAPD.
It is currently unclear if the man who shot the suspect will face charges as police say they are still investigating whether that suspect actually had a weapon.
On Saturday, the Bexar County Medical Examiner identified the man killed as 44-year-old Andrew John Herrera and ruled his death a homicide. Herrera died from a gunshot wound to the head, says the medical examiner's office.
FOX 7 Austin's reporting partner KSAT contributed to this report.