Search for Roxanne Paltauf continues after 9 years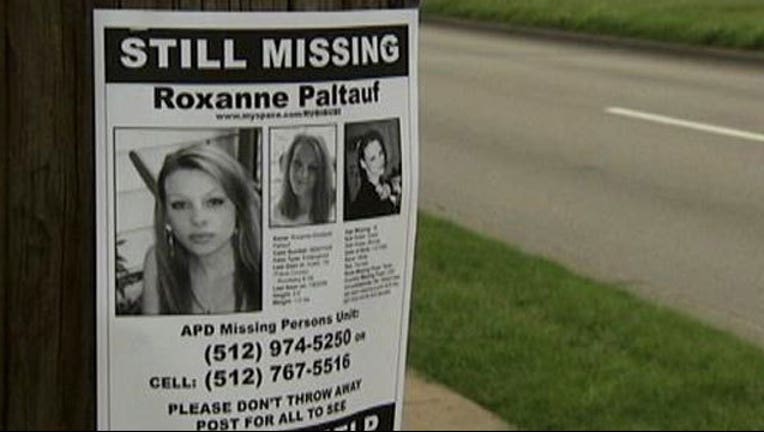 article
It's been nearly nine years since Roxanne Paltauf went missing off I35 and East Rundberg Lane. To this day, her family has never given up hope in finding her. What happened the night of July 7, 2006 is still a mystery.
"None of it makes sense and that's why we're still out here. You know, it wasn't like she ran away, it wasn't like she took a plane out to Hawaii. Something happened to her that night and we're trying to figure out where she's at," says Rosalynn Paltauf, Roxanne's sister.
18-year-old Roxanne Paltauf was last seen at the Budget Inn off I35 and Rundberg Lane. It's been almost nine years but the family remembers it as if it were yesterday.
"We were supposed to go shopping at the San Marcos outlet mall. She was supposed to come with us. It was the Fourth of July weekend in 2006. It was really strange that she didn't show up because we were expecting her to be there that morning. That's when we got a phone call a few hours later from her boyfriend saying that he hasn't seen Roxanne," says Rosalynn Paltauf, Roxanne's sister.
At the time, Roxanne's boyfriend told police they had gotten into an argument. She reportedly stormed out of the hotel room and was never seen or heard from again. On Sunday, family and friends passed out fliers in hopes of getting any bit of information that could bring them closure.
"Just my love for my daughter. She's a missing person, she needs to be found. Something isn't right. I mean, as a mother, that's all I can do. I would expect the same from her and I know I have to do that for my daughter," says Elizabeth Harris, Roxanne's mother.
Austin Police have received close to one thousand leads on this case over the years. It was March of 2014 when a tip led them to a field in North Austin.
Unfortunately, nothing turned up.
"Personally I'm tired of it. You know, I'm exhausted from it. I wish it was over with but you wish in one hand and get in another. You just keep your boots on the ground and keep on doing it year after year because I truly believe there will be an answer one day," says Harris.     
An answer that might lead them to the truth.If you have any information about the disappearance of Roxanne Paltauf, you are asked to call Crime Stoppers at 512-472-TIPS.