Special anniversary surprise for Loganville wife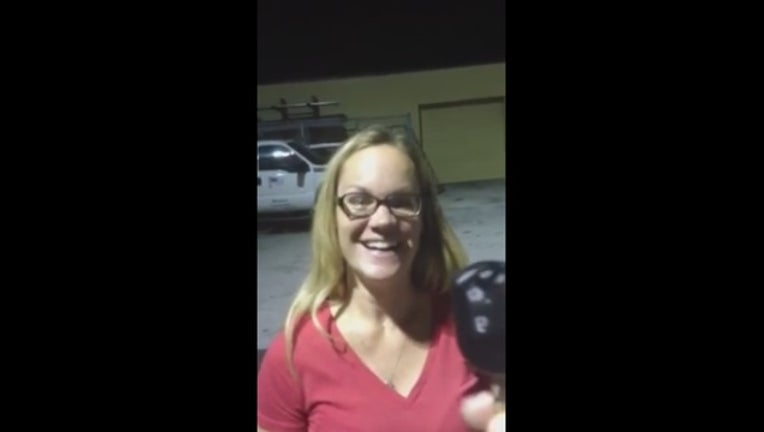 article
LOGANVILLE, Ga. - It has been a long road for a Loganville couple, one full of struggle and recovery, but most importantly love.
Jennifer Ford was in a severe car crash in November of 2012 that left her with a brain injury. It forced the then 30-year-old to learn to walk and talk all over again. But through it all was her husband Darren.
"I love my husband. I tell him all the time," Jennifer told FOX 5 News back in February 2013 as she was received her graduation certificate from the Shepherd Center. She was headed home with her husband just in time for Valentine's Day.
Almost two years after he drove her home from rehab, she was able to legally drive again. Jennifer earned her driver's license and Darren told FOX 5 News that it was all while driving a "clunker." And as with most clunkers, it eventually made its final "clunk" two weeks ago. But Darren didn't want to see the love of his to be without her freedom, so he plotted a special anniversary gift.
Friday, he hacked his plan: A new car! Darren had bought his wife of 12 years a new SUV for their anniversary and he filmed the big touching unveil. In the video, Jennifer couldn't be happier. It was a well-deserved gift for a woman who Darren describes as a "very determined person."
He said it was her determination that got her to where she is now. Jennifer worked hundreds of hours at various health facilities volunteering until she was able to be rehired by Clearview Regional Medical Center.
So, it has been a long road for Darren and Jennifer, but the couple seems to be making the best of it having good company and now a new SUV.