Jonestown man pleads guilty to possessing pipe bomb that exploded at St. David's
AUSTIN, Texas - A Jonestown man has pled guilty in connection with an explosion in the St. David's Medical Center parking garage in Central Austin in early August.
Raymond Luke Garner, 38, has pled guilty to possessing an unregistered destructive device, namely a pipe bomb, that went off in the parking garage on Aug. 9. He now faces a maximum sentence of 10 years in prison.
According to court documents, Garner had parked his pickup truck in the garage, and then a short time later, there was an explosion in the back of the truck.
Investigators found the remains of a pipe bomb near the truck, as well as a quantity of homemade high explosive, circuit boards and timers, electric matches and other items.
An arrest affidavit said on the same night of the truck explosion at St. David's, Garner texted another individual asking for help removing a box from his apartment. According to the documents, the individual did retrieve it, but a day later voluntarily surrendered it to police custody.
RELATED COVERAGE
Investigators said an x-ray of the box discovered a canister with a powdery substance, another with liquid, and one more with wires.
Neighbors, like Anastasia Fabing, are still dismayed at what happened.
"So many unanswered questions. Yeah. I really would like to know what you know what the bigger picture is here. And if there is a bigger picture or if you just made a, you know, a stupid mistake or what," said Fabing.
Austin police's bomb squad was also called to conduct an investigation at his apartment. The affidavit said the department found three precursor chemicals for manufacturing high explosives, also called HMTD, and safety fuses.
During the search of Garner's home, investigators found napkins with handwritten notes on them listing different chemicals, proportions for those chemicals, and instructions for their combination and processing, according to the arrest affidavit.
"He was polite and nice, but he did have some odd behaviors," said Fabing.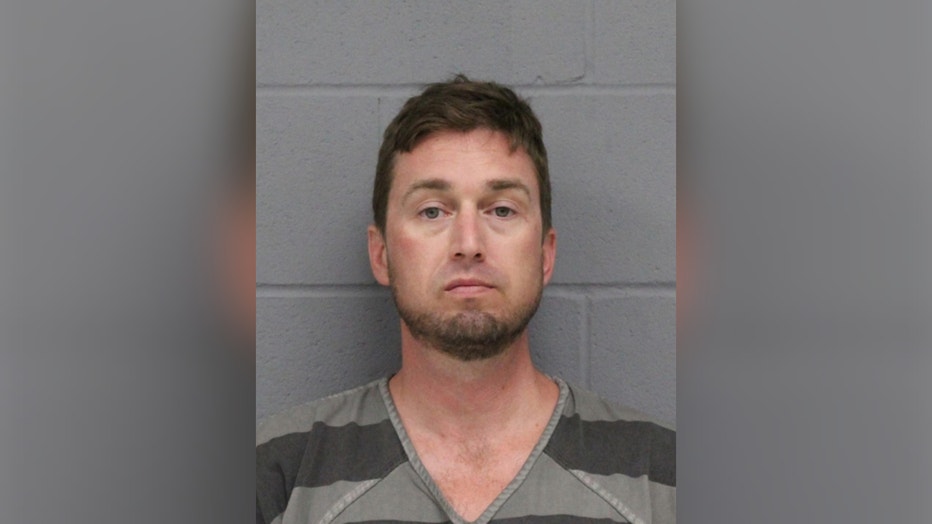 Raymond Garner (Austin Police Department)
Court records also revealed why a Cedar Park apartment complex, as part of the investigation, was evacuated and searched. It's the home of a man who Garner contacted while in custody.  One message read, "I need you to please go to my house and take the box in front of my washer home, it's very important that you do this as soon as possible." 
Garner went on to say he'd explain later, and his friend responded he was on his way to the house. As to what was in the box recovered at the apartment, investigators provided the explanation to that in the court documents. 
Fabing said she doesn't know why he was making bomb material.
"No, that I have no clue about. Like I said, he did some weird things like was always burning stuff in the backyard. And he would be out at, you know, midnight with a headlamp on mowing the lawn and just bizarre stuff," said Fabing.