SXSW Film Festival announces 2015 Jury and Special Award winners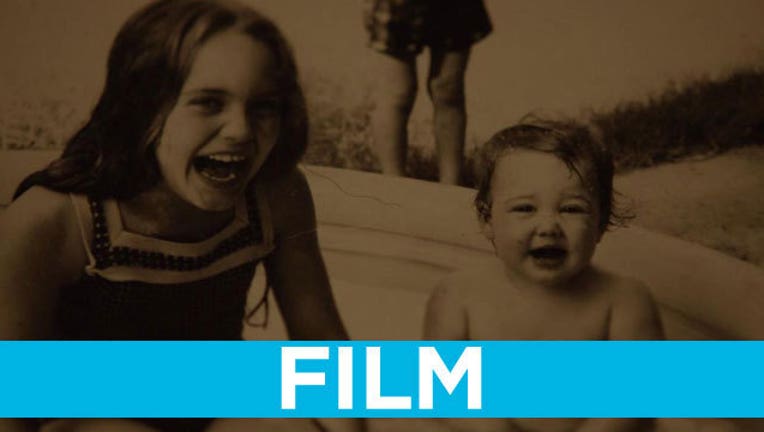 article
AUSTIN, Texas - The Jury and Special Award-winners of the 2015 South by Southwest (SXSW) Film Conference and Festival were announced at the Festival's Award Ceremony at the Paramount Theatre on March 17.
The 2015 SXSW Film Festival Awards:
Feature Film Jury Awards
NARRATIVE FEATURE COMPETITION
Grand Jury Winner: KRISHA
Director: Trey Edward Shults
Special Jury Recognition for Visual Excellence: Creative Control
Director: Benjamin Dickinson
DOCUMENTARY FEATURE COMPETITION
Grand Jury Winner: Peace Officer
Directors: Scott Christopherson, Brad Barber
Special Jury Recognition for Directing: A Woman Like Me
Directors: Alex Sichel, Elizabeth Giamatti
Special Jury Recognition for Editing: Twinsters
Editor: Jeff Consiglio
Short Film Jury Awards
NARRATIVE SHORTS
Winner: Pink Grapefruit
Director: Michael Mohan
Special Jury Recognition: Share
Director: Pippa Bianco
DOCUMENTARY SHORTS
Winner: Boxeadora
Director: Meg Smaker
MIDNIGHT SHORTS
Winner: Kiss Kiss Fingerbang
Director: Gillian Wallace Horvat
ANIMATED SHORTS
Winner: World of Tomorrow
Director: Don Hertzfeldt
Special Jury Recognition: teeth
Directors: Daniel Gray, Tom Brown
MUSIC VIDEOS
Winner: Paolo Nutini - "Iron Sky"
Director: Daniel Wolfe
Special Jury Recognition: DJ Snake featuring Lil' Jon - "Turn Down for What"
Director: DANIELS
TEXAS SHORTS
Winner: The Samaritans
Director: John Bryant
TEXAS HIGH SCHOOL SHORTS
Winner: It's A Thing
Directors: Meredith Morran, Sage McCommas
SXSW Film Design Awards
EXCELLENCE IN POSTER DESIGN
Winner: Manson Family Vacation
Designer: Yen Tan
Special Jury Recognition: The Ecstasy of Wilko Johnson
Designer: Jonny Halifax
EXCELLENCE IN TITLE DESIGN
Winner: Manhattan
Designer: Dan Gregoras for Imaginary Forces
Special Jury Recognition: The Fitzroy
Designers: Chris Tozer, Marko Anstice
SXSW Special Awards
SXSW Gamechanger Award
Winner: Yvonne Kerékgyártó, Free Entry
Louis Black "Lone Star" Award
Winner: Western
Directors: Bill Ross, Turner Ross
Karen Schmeer Film Editing Fellowship
Presented to: Anna Gustavi


The 2015 SXSW Film Festival Juries consisted of:
Narrative Feature Competition: Kyle Buchanan, Wesley Morris, Krista Smith
Documentary Feature Competition: Tabitha Jackson, Jason Spingarn-Koff, Alison Willmore
Shorts Program: Jeffrey Bowers, Eric Allen Hatch, Lisa Ogdie
Documentary Shorts: Gina Duncan, Charlie Phillips, Sara Rüster
Animated Shorts: Bernardo Britto, Katie Krentz, Mark Shapiro
Midnight Shorts: Kristen Bell, Roxanne Benjamin, Mette-Marie Katz
Music Videos: John T. Kunz, Maria Reinup, Kelsey Wilson
Texas Shorts: Katy Daiger Dial, Chris Ohlson, Kelly Williams
Texas High School Shorts: Bob Ray, Emily Hagins, Bart Weiss
Louis Black "Lone Star": Victor Diaz, Marcy Garriott, Joe Leydon
Title Sequence Design: Simon Clowes, Karin Fong, Ben Radatz
Poster Design: Sean Carnegie, Tim League, Kevin Tong

Over the course of nine days, the 2015 SXSW Film Festival screened over 150 features, consisting of 102 World Premieres, 14 North American Premieres and 11 U.S. Premieres with 62 first-time directors. 106 shorts screened as part of 10 curated shorts programs. The 257 films were selected from a record number of overall submissions, nearly 7500, comprised of approximately 2426 features and 4935 shorts, with an overall increase of 13% over 2014.