Texas Representative pens letter to Mayor Adler about homeless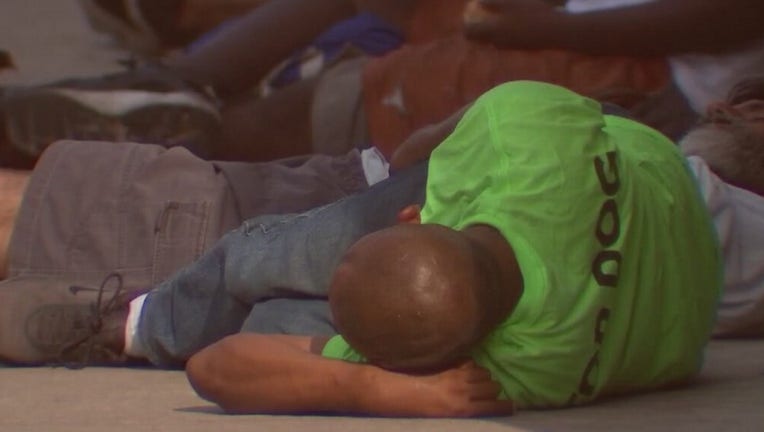 article
AUSTIN, Texas - Congressman Chip Roy (R-TX) has penned a letter to Austin Mayor Steve Adler about the changes to local ordinances.
Back in June, Austin City Council decided police can no longer ticket or arrest someone for camping, sitting or lying down in a public space unless their behavior is dangerous. The homeless ordinance changes have mystified business owners and homeowners across the city.
In the open letter to the mayor, Congressman Roy states that he believed the new ordinance 'undermines security, harms private property of our citizens, hurts commerce, and endangers those it purports to help - the homeless.' 
Austin Mayor Steve Adler said he sent out a memo stating the ordinances needed clarification. "It is against the law for people, for example, to urinate or defecate in public or aggressively confront another," the memo read. "Our residents should be encouraged to call 911 when they see laws being violated...." Adler wrote.
He also addressed impeding walkways and providing at least four feet of clearances on sidewalks and from entrances surrounding businesses. "All of the ordinances that we have that protected us with public safety risks and public health hazards have remained enforced we've done nothing to weekend those ordinances so I expect us to enforce our laws and ensure public safety and public health in our city," Mayor Adler said.
In the meantime, Mayor Adler is looking at the Austin City Manager Spencer Cronk to come up with an encampment strategy to assist areas like the communities building outside the Arch.
---
RELATED
Austin Mayor sends memo clarifying ordinances impacting homelessness
Austin expanding program that pays homeless to clean up parks
Integral Care opens up community housing in East Austin for the homeless
Homeless family speaks out about the struggles they face in the current system
Austin City Council postpones action on clarifying homeless camping rules