Texas-size garage has to be seen to be believed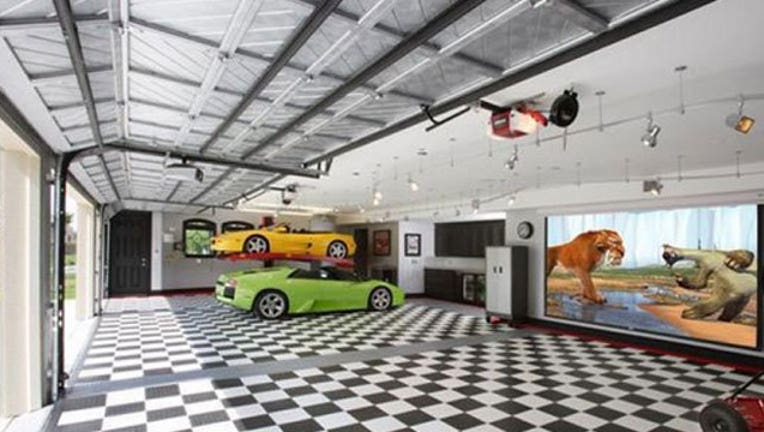 In most homes the garage is a transactional place. People enter the garage, get in a car and then leave. But in one Texas mansion the garage IS the destination.
An Italian-style mansion in Plano, Texas has been listed for $6.45 million and has everything: a movie theater, infiinty pool, chef's kitchen and a five-car garage. But it's not just any old garage.
The garage has workspace with a hydraulic vehicle lift and next to it is parking space for five cars. When you tire of tuning up engines or polishing rims, you can take a break and kick back in front of a massive TV screen which is mounted on the garage wall.
There's also a wet bar and a trophy area.
See more pictures and learn more about the home from FOX News here.