Texas State Senator Charles Schwertner arrested for DWI
AUSTIN, Texas - Texas State Senator Charles Schwertner was arrested early Tuesday morning for driving while intoxicated.
According to jail records, the Georgetown Republican was booked into the Travis County Jail at 2:12 a.m. on Feb. 7 on a Class B Misdemeanor charge. He was later released from jail on a PR bond.
State Sen. Schwertner is an orthopedic surgeon who has served Senate District 5 since 2013. Before that, he was elected to the Texas House of Representatives serving House District 20.
After his arrest, he released a statement.
"I'm deeply sorry, I'm apologetic to my citizens and my family, I made a mistake," said Sen. Schwertner.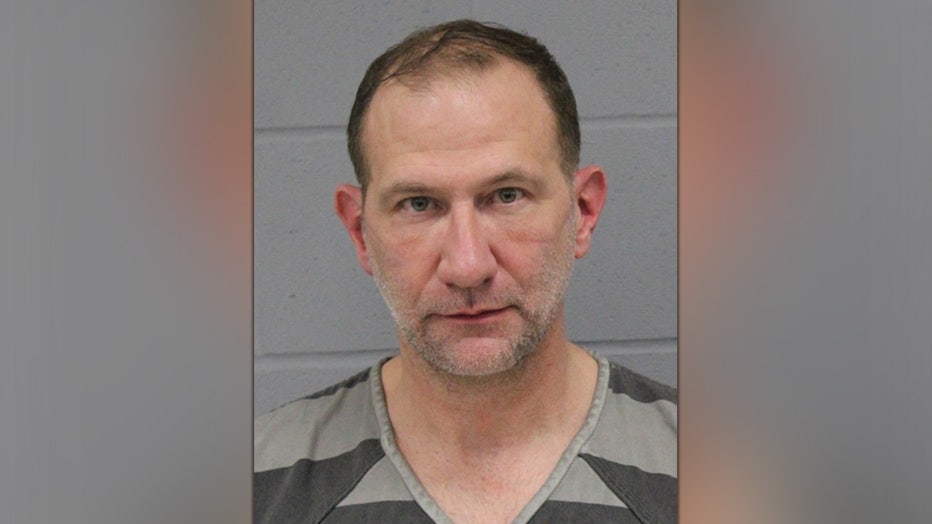 State Sen. Charles Schwertner was booked into the Travis County Jail at 2:12 a.m. on a DWI charge.
In the police affidavit, the arresting officer claims Schwertner was driving on E. 45th Street and was pulled over, around midnight, for swerving. 
The officer described the senator as being confused with slurred speech and detected a strong odor of alcohol. 
The court documents indicate Schwertner refused a breath test and a blood test was not administered. 
The political fallout from this Class B Misdemeanor, according to political analyst Brian Smith, is manageable.
"He survives this one if he gets out in front of it, meaning he has to address the problem, accept responsibility and move on. If he tries to deny it, if he tries to stonewall, if he tries to say everybody does it, then what's going to happen? He's going to lose that trust with his constituency. People within his own party are going to say, I don't want to work with you. You're toxic. And then he might have to retire," said Smith.
The state senate reconvened Tuesday without Schwertner, including the Senate Business and Commerce Committee, that Schwertner chairs.
It was a hearing on the ERCOT electric market redesign. Vice-chair Phil King (R) Weatherford read Schwertner's opening statement which included his main concern about the plan.
"It will take years to be fully implemented and most importantly it does not come with a guarantee of new generation," said State Senator King.
This is not Senator Schwertner's first big scandal. 
In 2018, he weathered an accusation involving inappropriate text messages to a UT graduate student. That cost him the chairmanship of the Senate Health and Human Services Committee. It's a price he may have to pay again.
"If you play the blame game, the denial game that work once, it probably won't work a second time. When we think about pencils, pencils have erasers, but those erasers wear down. And the senator, by having a second accusation, has pretty much worn down his eraser in the sense of forgiveness. He's got to figure a way how to address the problem and take full responsibility. Otherwise, his options are retirement or having this as his political legacy," said Smith.
Lt. Governor Dan Patrick issued a statement on Wednesday saying:
"Early yesterday morning I was informed by my staff of the DWI arrest of Sen. Charles Schwertner, R-Georgetown. This is the second time in two sessions a member of the legislature has been arrested for DWI.
"There is zero excuse for driving under the influence and putting lives in danger, in particular by a member of the legislature whose conduct should be held to a higher standard.
"I will await the final outcome of this issue in court before making any further statement on the matter."
If found guilty, Senator Schwertner could be fined up to $2,000 and sentenced to jail for up to 180 days.