Tracking Cyclospora in Travis County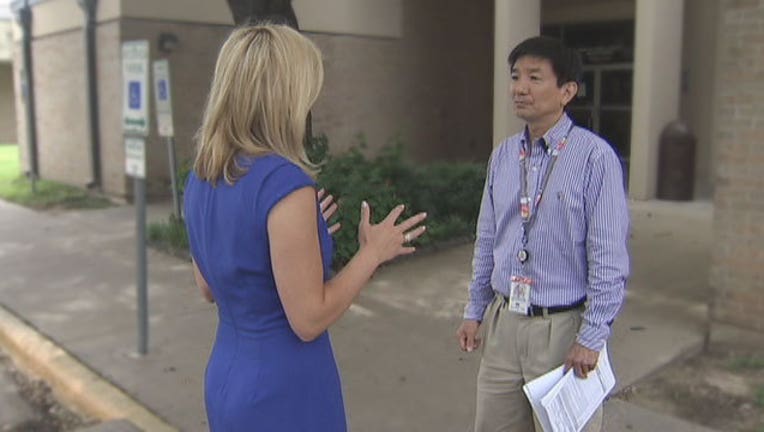 article
State health officials are trying to track down the source of the Cyclospora outbreak. So far this summer there are 135 confirmed cases of the stomach related illness. About half of those cases are right here in Travis County. 
There is however some good news. Local health officials say it's been a few weeks since they have received a new case. Now they're working to figure out what's behind the outbreak.
"Right now in Travis County we have 68 confirmed or probable cases." Says Travis County Medical Director Dr. Philip Huang.
Cyclospora has sickened 135 people so far in Texas. The majority of the cases are in Travis County according to Dr. Huang.
Dr. Huang describes the illness, "It's an infection from this parasite that's associated with the contamination of feces in water or fruit. He goes on to say, "We have our disease detectives who go out and try to get food histories or histories of events and then we work with the state."
Symptoms of Cyclospora include diarrhea which can last for a few days or a few months according to the CDC.
Local health officials are working with the state to pin point the source of this outbreak.
Last year there were 200 cases of Cyclospora. Past outbreaks have been linked to fresh produce. Dr. Huang says it's too early to say exactly what is making people sick this summer.
"Right now we're still looking into that and i think one of the things historically the last two summers we have seen it from cilantro in Mexico but it's still too early to implicate any particular products at this time."
As a good practice health officials recommend washing your fruits and vegetables.  Cooking will kill the parasite.