Twin Pops manufacturer breaks ground on new Lockhart facility
LOCKHART, Texas - A new manufacturing facility recently broke ground in Lockhart, Texas.
The Ziegenfelder Company, the largest producer of Twin Pops in the nation, held an official groundbreaking ceremony at its future Lockhart manufacturing location.
The $46 million investment is expected to generate more than 100 jobs, increase production capacity and generate economic benefit for the region, says the company.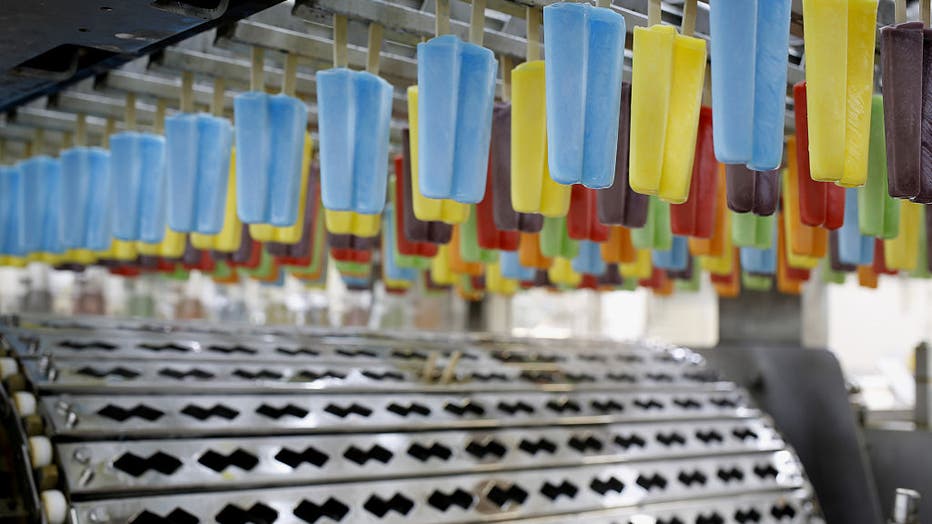 Assorted flavors of Budget Saver brand Twin Pops hang from a conveyor belt at the Ziegenfelder Frozen Treat Co. in Wheeling, West Virginia, U.S., on Wednesday, June 22, 2016. The 154-year-old Ziegenfelder company, the largest maker of the twin pop po
The Ziegenfelder Company announced last September that the State of Texas had extended a Texas Enterprise Fund grant based on the capital investment and jobs to be created at this new facility, solidifying the company's production growth in Texas.
Hiring for the facility is expected to begin in March and the facility is expected to be completed in December 2024.