Watch: Auroral beads dance across starry sky
Video captured beautiful auroral beads dancing across a star-filled sky in Alaska. 
Vincent Ledvina was in Fairbanks on Nov. 8 when he recorded the mesmerizing event. 
In the video, a clear night sky dotted with stars is the backdrop for the light show as someone can be heard admiring the view.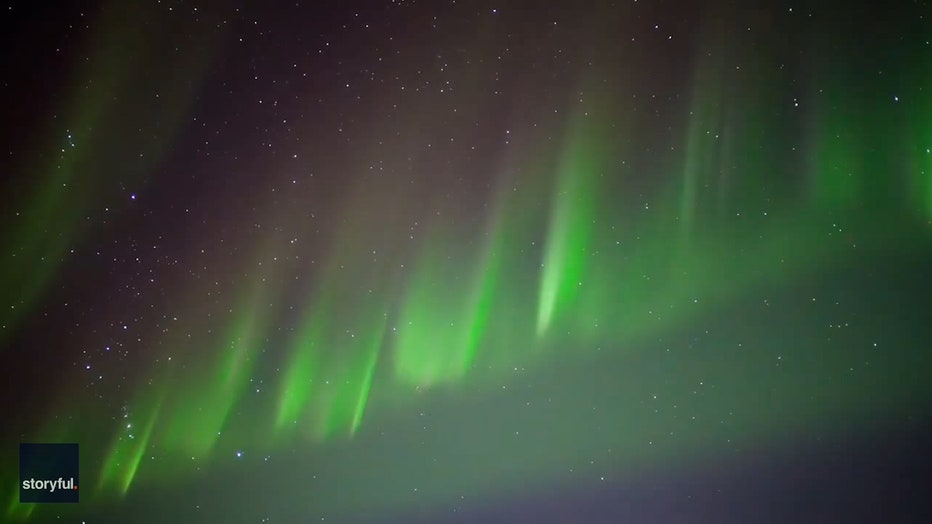 Still image taken from video showing auroral beads captured in Fairbanks, Alaska, on Nov. 8.
Auroral beads refer to the way the aurora borealis is displayed across the sky, according to NASA, and they appear to look like a strand of pearls on a necklace. 
This dazzling display of light is believed to be caused due to an imbalance in Earth's magnetic field. 
Storyful contributed to this report. This story was reported from Los Angeles.