Woman becomes first black female pilot in Georgia Air National Guard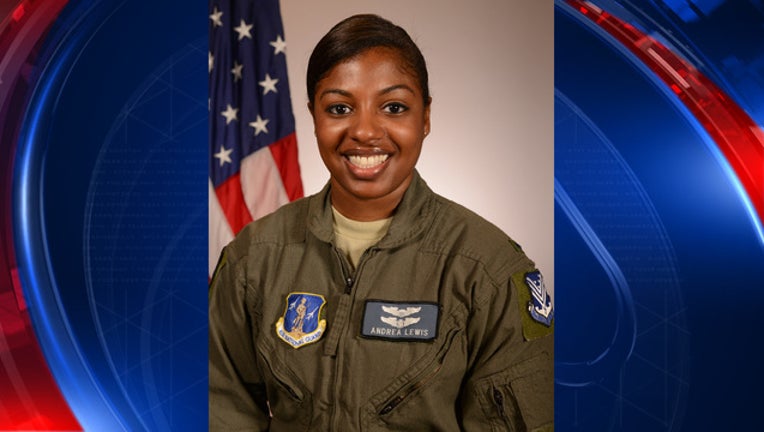 article
HOUSTON COUNTY, Ga. (FOX 5 Atlanta) - When 1st Lt. Andrea Lewis takes off from Robins Air Force Base in Georgia this month, she's not just earning her wings, she breaking boundaries.
Lewis will be the first black female pilot in the history of the Georgia Air National Guard.
And if anyone would be the first it would be Lewis. Her father was a 14-year veteran pilot in the Marine Corps who later became a pilot at American Airlines. Her mother is a flight attendant with Delta Air Lines.
"You could say that aviation and serving others is in my DNA," Lewis said. "It is something I always knew I wanted to be a part of."
In January of 2010, Lewis became the second civilian in history to be hired as an Air Force flight attendant. She planned to continue in that field, but then that year her father passed away.
"After my father passed away, I knew it was time for me to take the steps needed to become a pilot and realize my dreams," she said. "I know it would have made my father proud."
After a time working as a flight attendant with Delta, Lewis was accepted to the Georgia Air National Guard and began her pilot training.
She was quickly hired by the 116th Air Control Wing.
"When hiring Lt. Lewis, I saw her tenacity and a drive to accomplish her goal," said Col. Ato Crumbly, commander the ACW. "She has already made a tremendous impact in our unit and there is no question she will continue to be successful."
On April 7, 2017, Lewis graduated from pilot traning and officially made history.
"It is my dream job, one I hoped for and set my sights to accomplish," she said. "When I got my wings I couldn't believe it finally was happening, I said to my mom, 'I finally made it!'"