Sergio Garcia names newborn daughter Azalea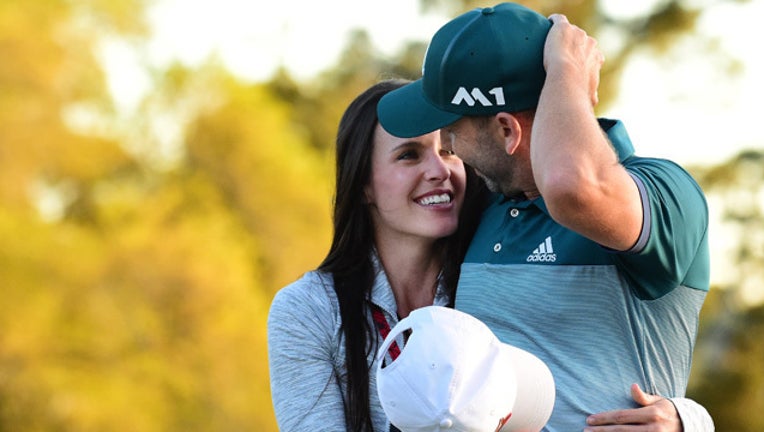 article
AUSTIN, Texas (AP) - Sergio Garcia now has more than a green jacket to remind him of his victory at the Masters.
He has a daughter .
Garcia's wife, Angela, gave birth to a girl early Wednesday in Texas. They named her Azalea Adele.
Augusta National is known for its spring beauty, particularly the azaleas. One of the more pivotal moments in his victory last year was at the 13th hole - named "Azaleas" because of its 1,300 bushes on the par 5 - when Garcia hooked his tee shot beyond the hazard, took a penalty drop, chipped out and still managed to save par and not lose any ground. He followed with a birdie and an eagle and wound up winning in a playoff over Justin Rose.
Adele is his wife's middle name.