UT standout and NFL star Cory Redding announces retirement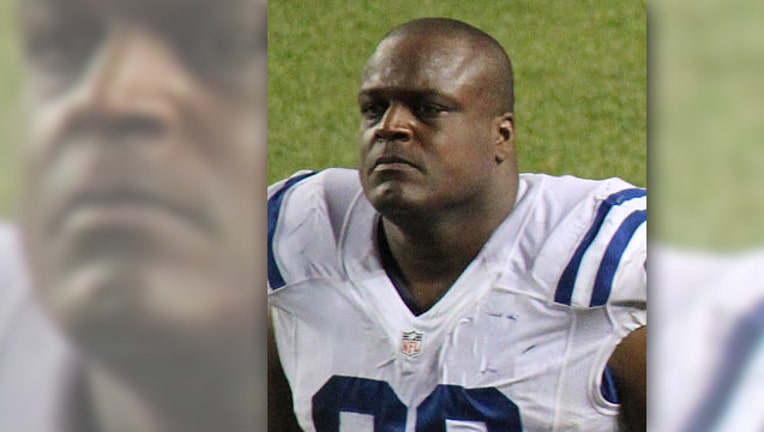 article
Former Horn and NFL player of 13 years, Cory Redding announced that he will be retiring from professional football.  Mr. Redding will be focusing on his philanthropic endeavors and his foundation.  Read the full announcement below. 
After a 13-year career in the NFL, former Texas Longhorn, Cory Redding, is retiring to pursue his interests in education, business and philanthropy.  With only 15 hours remaining to earn a degree in Youth and Community Studies in the College of Education at the University of Texas, Redding will be enrolling for the fall of 2016. Additionally, Redding will spend time greeting guests at Redd's Barbershop, which the entrepreneur opened in 2013, and mentoring the scholarship recipients of the Cory and Priscilla Redding Family Scholarship, which the couple personally funded in 2012.
Redding, a two-time All-American and two-time first-team All-Big 12 selection, was a disruptive defensive end who started for three years at Texas. Playing in 52 career games from 1999-2002, Redding recorded 211 tackles, 22 sacks, 57 tackles for loss and 77 QB pressures as a Longhorn. Perhaps one of the most memorable Redding moments for Longhorn fans came in the 2001 game against North Carolina. In a game that had been dedicated to lost teammate, Cole Pittman, and with Pittman's family in attendance, Redding intercepted Ronald Curry and somersaulted over him from the four-yard line to score.
Selected in the third-round (66th overall) of the 2003 NFL Draft by the Detroit Lions, Redding quickly made an impact in the NFL, starting every game in the final five years of his six seasons with the Lions. Redding spent 2009 with the Seattle Seahawks, 2010-2011 with the Baltimore Ravens, and 2012-2014 with the Indianapolis Colts before playing his final season in the NFL with the Arizona Cardinals.
In the final year of Redding's NFL career, he continued to be a game changer.  Redding had an interception in Detroit that he returned 30 yards, nearly for a touchdown, before Lions quarterback Matthew Stafford brought him down, earning him grief in the locker room. Later in the season, against Green Bay, he returned an Aaron Rodgers fumble 36 yards for a score, shoving Packers running back Eddie Lacy to the ground with a straight-arm in the process.
In his 13-year career in the NFL, Redding tallied 417 tackles (306 solo), 35.5 sacks, two safeties, two interceptions, 12 fumble recoveries, four forced fumbles and 21 passes defensed in 188 career games (147 starts). Since being drafted in 2003, Redding only missed 12 games.
Very active in charitable activities through his Cory Redding Foundation, Redding was voted the Indianapolis Colts' "Man of the Year" in 2012 and was selected by his teammates as the recipient of the 2013 Ed Block Courage Award. In 2012, Redding and his wife, Priscilla, donated $100,000 to establish the Cory and Priscilla Redding Family Scholarship in the College of Education at The University of Texas. Applicants must exhibit Redding's basic values in life: Desire, Discipline and Dedication. The gift was the university's first from an ex-UT athlete still playing in the National Football League. Redding also continues to remain involved in his home town community and will be hosting his 10th Annual 3D (Desire, Discipline, Dedication) Football Camp in Houston on June 25, 2016.
The Cory Redding Foundation strives to support quality educational, recreational and community assistance programs that promote the development of at-risk populations.
To learn more, visit coryreddingfoundation.org, facebook.com/coryredding or @credd90.