Westlake vs Lake Travis tickets selling for big bucks online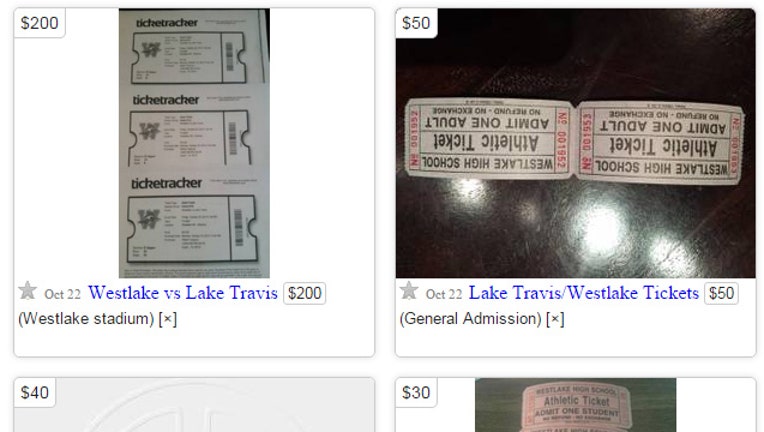 article
Only in Texas...

Get ready for a showdown football fans.  This Friday the Westlake Chaps are hosting the Lake Travis Cavaliers in this years "Battle of the Lakes."  Hope you got your tickets early because this year they are selling for big bucks online.

Both teams are heading into the game with a perfect 7-0 record.

FOX 7 will have a crew there and we will bring you highlights and more if you can't afford the $50 ticket price.