Making non alcoholic cocktails for holiday celebrations
AUSTIN, Texas - While many will be celebrating with an alcoholic drink during the holidays there are many who would like to party sober. It can be hard to find some good non-alcoholic alternatives to sophisticated cocktails but we spoke to a couple people who offered up some recipes.
NICKEL CITY
Walk in to East Austin bar Nickel City and it's a Christmas Tiki wonderland. The bar is all decked out for the holidays and they have several festive alcoholic drinks and General Manager Amanda Carto says that you can still get a full profile experience with a cocktail even without the booze.
Carto says you can recreate the flavors of drinks by using cooking elements like spices, salt and pepper. She says to use fresh juices, teas and you can even grab stuff from your baking cabinet to see what plays well together.
The drinks Carto makes below take inspiration from classic cocktails and can be enjoyed by all.
Deck The Halls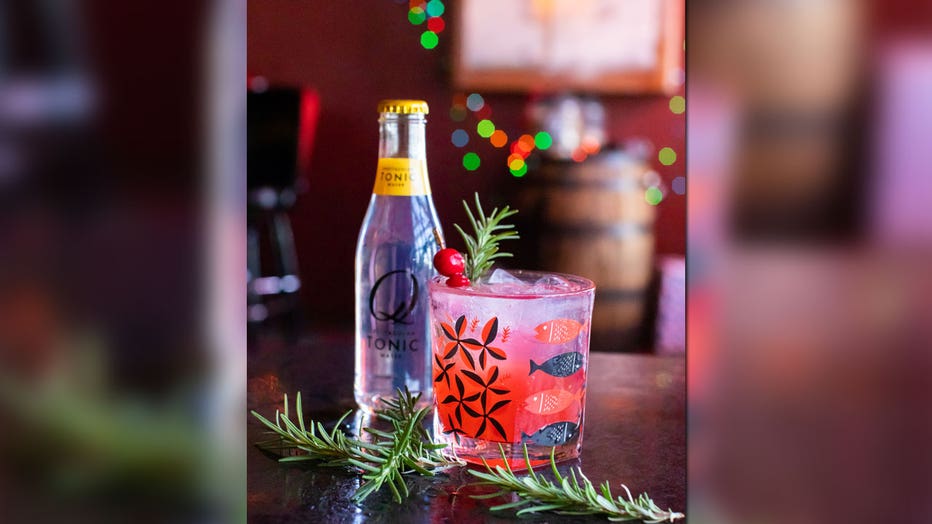 Ingredients
•    2 oz Unsweetened Cranberry Juice
•    ¾ oz Lime juice
•    ½ oz Cocktail & Sons Oleo-Saccharam
•    Topped with Q Original Tonic
Preparation instructions:
1.    Combine all ingredients in Cocktail Shaker, shake vigorously for 10 seconds
2.    Strain over fresh ice in glass
3.    Top with Q Original Tonic
4.    Garnish with a sprig of rosemary and cranberries.
See Carto make Deck The Halls by clicking here.
Red River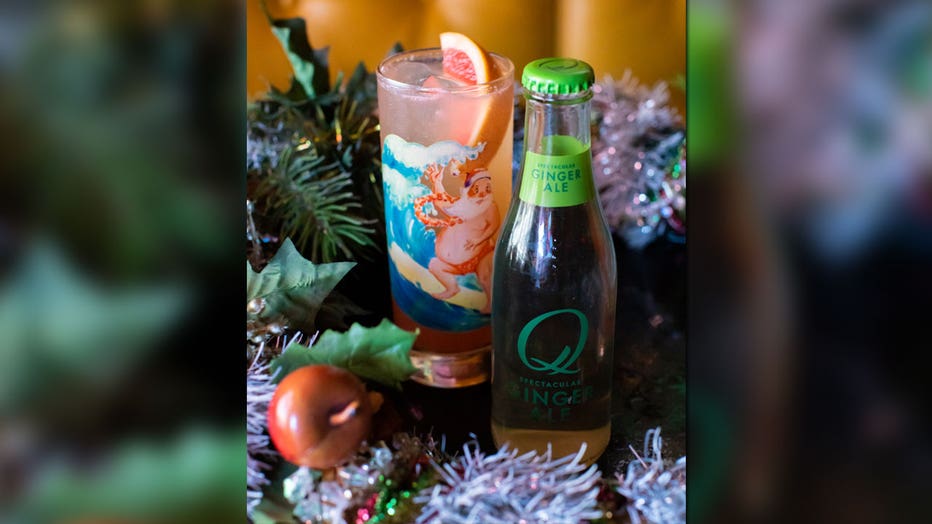 Ingredients:
•    2 oz Grapefruit juice
•    ¾ oz Lime
•    ½ oz Cocktails & Sons Spiced Demerara
•    Pinch of Salt
•    Topped with Q Ginger Ale
Preparation instructions:
1.    Combine all ingredients in a tall glass with ice
2.    Top with Q Ginger Ale
3.    Garnish with slice of grapefruit
See Carto make the Red River by clicking here.
SANS BAR
Meantime over at Sans Bar non-alcoholic are drinks are their specialty. Owner and founder Chris Marshall says they are just like any other bar with live music and people gathering to get together but there's just no alcohol.
Marshall says that he came up with the idea for Sans Bar during his time as a substance use counselor for Travis County when he found people struggling to find a social group once they got sober.
"I felt that people in this modern digital age are so disconnected and need a place to come together and meet in an authentic and real way,"  Marshall says.
Marshall believes that it's not just being recovering that benefit from not drinking. He says he believes that "we conflate alcohol with connection" and that "authentically connecting in a sober way enables you to see someone be engaged with someone in a way that you probably wouldn't if you were drinking alcohol."
With that in mind, Marshall has created a variety of zero proof cocktails that he says hit all the flavors of the palate.
See Marshall make his rosemary mule by clicking here.
Marshall makes what he calls the All Right, All Right, All Right and you can watch that here and you can see him make another drink by clicking here too.
Sans Bar recently celebrated its two year anniversary. It was the first sober bar to go on a national tour when it visited nine cities over nine months and in 2020 it plans on heading to 15 different cities including Toronto and Vancouver.
Get more details about Sans Bar here.