Amaze Fire: Crews on scene of 63-acre fire near Smithville
BASTROP, Texas - Firefighters from numerous agencies are responding to a fire on SH 71 near the line between Bastrop and Fayette counties.
The fire, named the Amaze Fire according to the Texas A&M Forest Service, is currently estimated at 63 acres and about 80% contained as of 9:33 a.m. Aug. 16.
Eastbound traffic on SH 71 has reopened, says the Bastrop County Office of Emergency Management. Forward progression has also been stopped.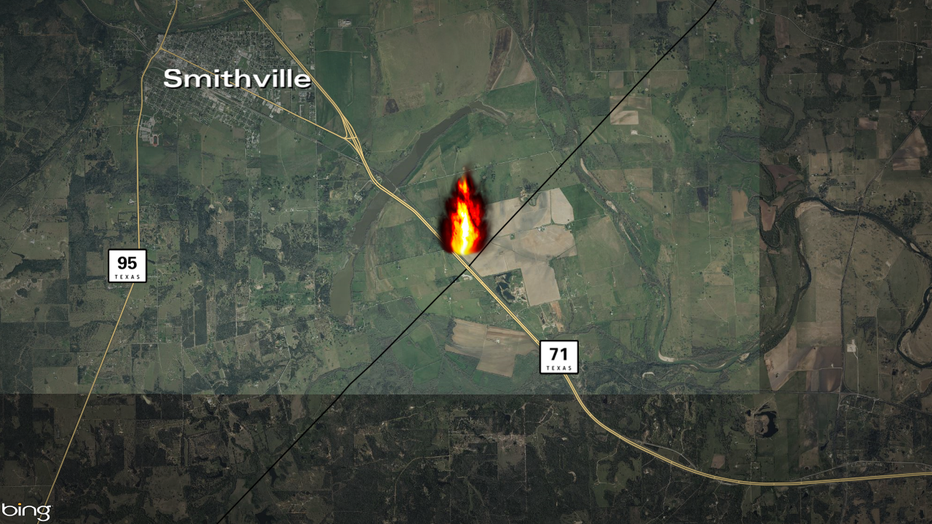 The fire is located southeast of Smithville at the line between Bastrop and Fayette counties.
Officials say there are no evacuation orders issued yet, and no residences are threatened.
The fire is currently located in Fayette County just southeast of Smithville.
Debra Wolverton sent the below video to FOX 7 Austin showing the billows of smoke rising from the fire. 
This story is developing. Check back for updates.