APD responds to looting incident at Austin area Target
AUSTIN, Texas - As protests went on in downtown Austin, the Austin Police Department also responded to reports of looting in the area. One incident was at Lakeline Mall and another was the Target location at Capital Plaza.
Looters broke the glass of one of the front doors at the Target and were able to enter the closed building.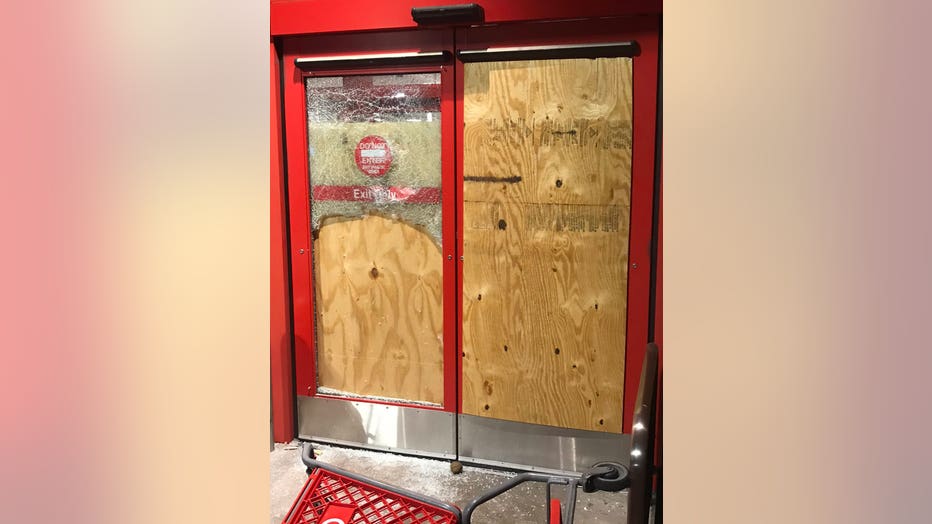 RELATED: Police: Possible looting incident at Lakeline Mall, no suspects in custody
Protesters calling themselves "The Mike Ramos Brigade" livestreamed the incident on Facebook. 
The group started by vandalizing the building and once the front doors were breached people were seen going inside and taking items from the store like clothes, food, water bottles, and diapers.
The protesters apparently chose Target because the company's headquarters is located in Minneapolis.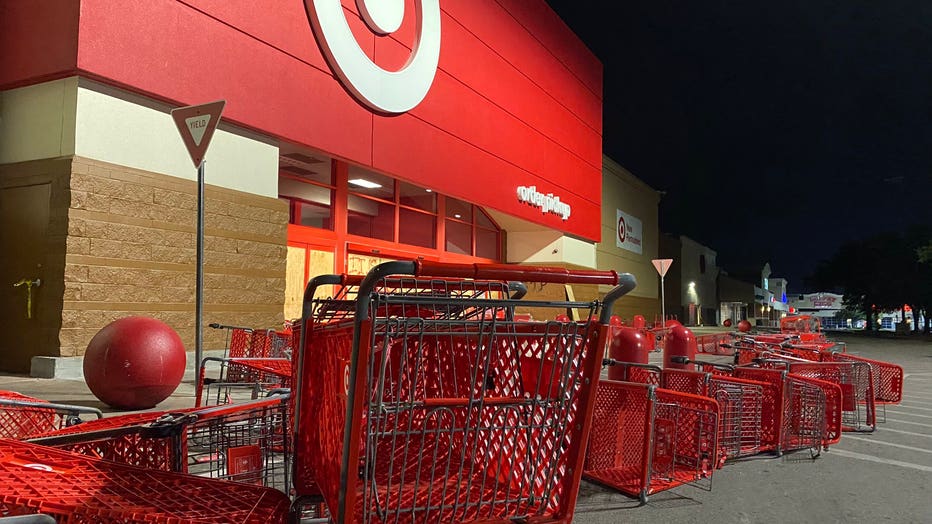 SIGN UP FOR FOX 7 AUSTIN EMAIL ALERTS
The police response to the incident was quick. Several people were arrested and those arrested face charges including rioting, assault, and graffiti vandalism.
APD Chief Brian Manley says that was supposed to be a weekend of civil protest where people could peacefully speak their mind was overtaken by people wishing to vandalize. 
"We have had, unfortunately, several businesses that have been broken into," Chief Manley said in a phone interview with FOX 7 Austin. "In one block of 6th Street, many of the businesses had their windows shattered and a few of them did actually have items stolen. currently, this evening, we've had several reports of businesses that have been burglarized, broken into, even though they were secured."
RELATED: State of Disaster declared in Texas following statewide George Floyd protests
Law enforcement officers have stepped up to increase patrols and DPS and Travis County are working together.
Chief Manley says that businesses need to decide on their own about whether to board their doors. He says APD's main concern is to restore order and keep the city and people safe.