Cashier pays for Bay Area mom's groceries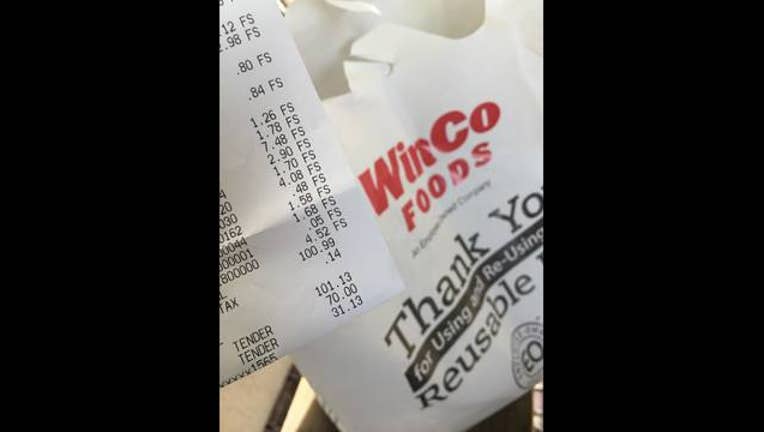 article
BRENTWOOD, Calif. (KTVU) - A Bay Area mom of two boys was moved to tears when a stranger offered to help pay for her groceries on Friday. 
Lexi Fuller posted on Facebook about the moment she found herself at a checkout line as she noticed her grocery bill was getting too high. Fuller was grocery shopping at WinCo Foods in Brentwood with her 7-month-old son in tow.
She had budgeted $70 for groceries but noticed as it quickly climbed to $100 as the cashier scanned her items. "I'm a stay at home mom and I'm not going to lie... It is no walk in the park for our household! We struggle every single month to make things work cause we know that this is best for the kids."
She had tried to budget for $70 and started frantically trying to figure out which items to put back. That's when the kind-hearted cashier stepped in. 
"The sweet cashier, his name was Jevon, looked at me and said 'you know what? How about I give you $30 so you can take all this food home?' I insisted that I couldn't take his money but he insisted harder and the lady behind me told me not to 'turn down his blessing," said Fuller.
Fuller and the cashier hugged for about a minute while she cried and thanked him. 
"I couldn't't thank him enough. Faith in humanity restored." Fuller tells KTVU she's never had anything like that happen to her.