City of Kyle opens 12 miles worth of trails for residents to safely go outside
KYLE, Texas - Many areas in Texas are shutting down parks and trails to slow the spread of COVID-19, but the city of Kyle is doing the opposite, while still enforcing social distancing protocols.
The city recently opened about 12 miles worth of trails for residents to use as a safe way to get outside. 
RELATED: Track COVID-19 in Texas
"The opening of more trail systems in the city of Kyle is designed to keep people separated, allow for them to walk with that separation, and hopefully enjoy the outdoors in what is obviously an unprecedented shelter in place environment," says Kyle mayor Travis Mitchell.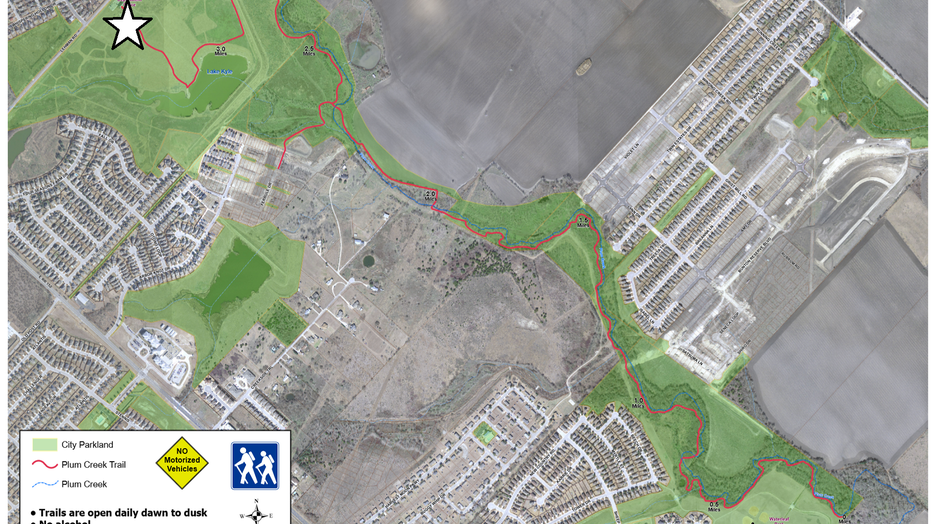 A map of the Plum Creek Trail (City of Kyle)
Mitchell says the city has been working on Plum Creek Trail for a few years now and is glad to be opening it to the public during this pandemic. The city has also partnered with Plum Creek Golf Course to give residents even more options to get outside.
RELATED: LIST: Confirmed coronavirus cases by county
"Plum Creek Golf Course has agreed to open up the front nine holes to walkers and close it to golfers a couple days a week," said Mitchell.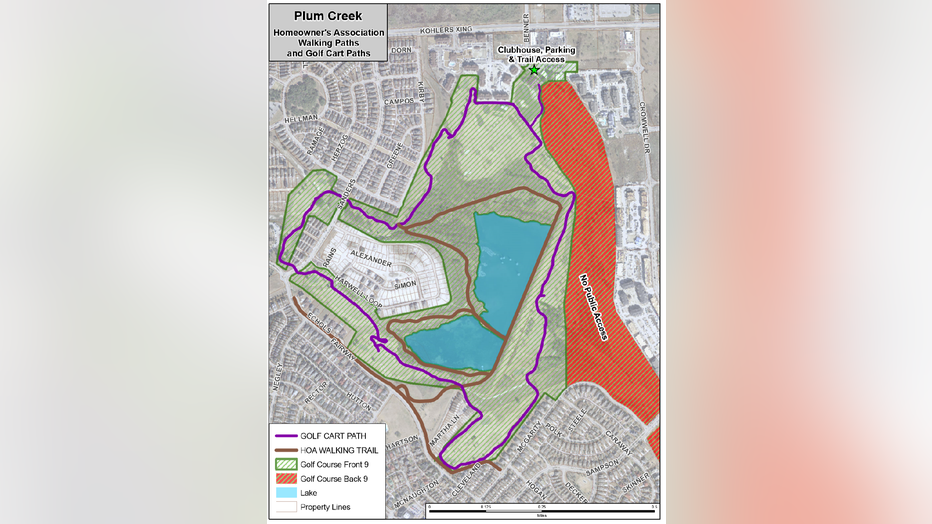 A map of the Plum Creek Golf Course (City of Kyle)
Plum Creek Trail will be open every day until dusk and the golf course will be open to the public on Tuesdays and Thursdays from 6 to 8 p.m.
The point of this is to make sure people aren't just stuck in their homes all day. "If you don't allow people to move in some limited safe way, we fear that the mental health and well-being of our community could become much more of a problem than what we feel is acceptable," Mitchell said.
RELATED: TIMELINE: Texas' continued response to COVID-19 pandemic
Mitchell says multiple volunteers will be stationed throughout the trails to make sure people are social distancing, and if social distancing becomes a problem, the city has no problem shutting the trails down.
"We need to keep them open for the sake of our health but we will close them for the sake of our health," Mitchell said. "It's important for our residents and important to this community that we keep those trails open and we need the community to assist us and being able to make that happen."
Some Central Texas cities have announced park closures, at least for Easter weekend, including: 
For more information on the trails and the golf course, visit the city's website.
CLICK HERE FOR THE LATEST INFO ON THE CORONAVIRUS OUTBREAK
FOX 7 Austin is working to keep you up to date with coronavirus, with both local and national developments. Every weekday we're live at 12 p.m. with a special show reporting the latest news, prevention tips and treatment information.
You can watch live in your FOX 7 Austin app or on the FOX 7 Austin Facebook page.
You can also get the latest COVID-19 news from around the country at coronavirusnow.com.