Dell Children's announces major expansion plans, new North Austin children's hospital
AUSTIN, Texas - Dell Children's Medical Center announced Thursday plans to build a new children's hospital and medical office building in North Austin and expansions on the Mueller campus.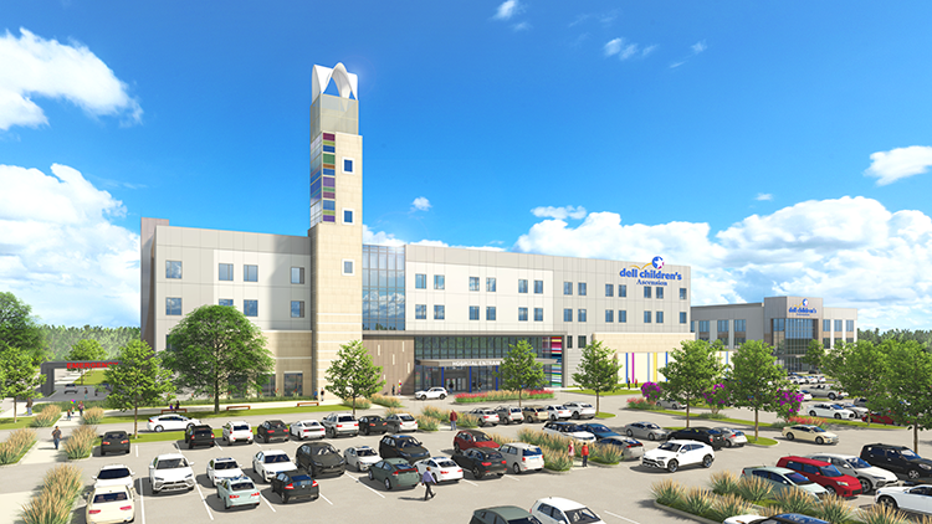 Planned north campus of Dell Children's
The new hospital in North Austin, the planned expansions at Dell Children's Medical Center and the Dell Children's Specialty Pavilion are part of a plan to continue expanding pediatric care in Central Texas over the next five years and beyond, says Dell Children's.
"Our goal is to make it so that children and their families never need to leave Austin for their critical care needs, which has become increasingly important in the midst of the COVID-19 pandemic," said Andy Davis, president and CEO of Ascension Texas. "In partnership with Dell Medical School at The University of Texas and community physician partners, Dell Children's will continue to focus on ambitious growth to become a destination for all levels of pediatric care by strengthening existing specialties and developing additional pediatric complex care programs."
The new full-service children's hospital, located in Williamson County, will include 36 beds and emergency and trauma services, with two operating rooms, endoscopy and procedure rooms, and sleep labs, and shelled space for future growth. The north campus will also include a 60,000-square-foot medical office building and dedicated free parking.
Construction on the new hospital will begin February 2021, and it is expected to open in November 2022.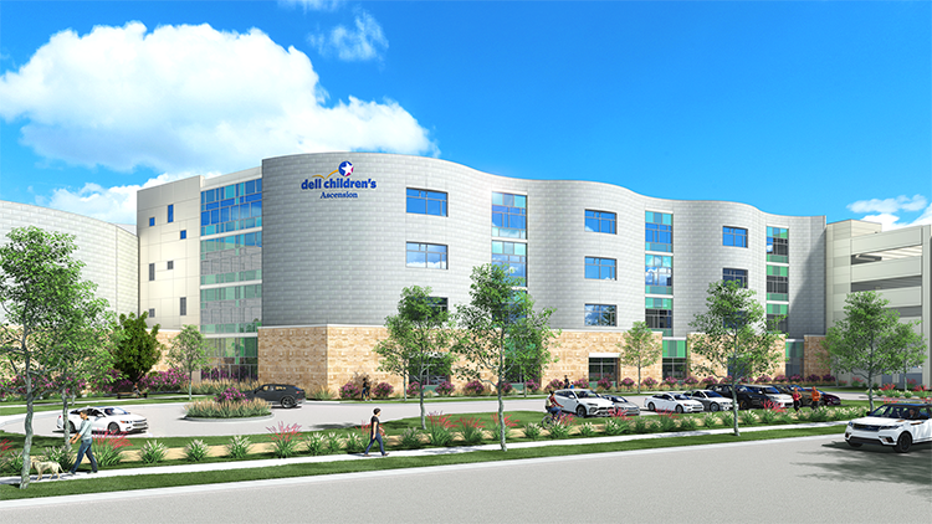 Fourth bed tower at Dell Children's Medical Center (Dell Children's)
Dell Children's Medical Center will also expand the existing hospital by adding a four-story tower, totaling 72 beds with room for additional growth. The tower will include one floor dedicated to pediatric critical care, one floor for hematology/oncology inpatient services, and another floor dedicated to general acute inpatient services, with a fourth floor shelled for future expansion. 
SIGN UP FOR FOX 7 AUSTIN EMAIL ALERTS
In partnership with Dell Medical School at the University of Texas, Dell Children's is also developing a maternal fetal medicine program, including the addition of a delivery unit and neonatal intensive care unit expansion. Dell Children's will have the capacity for more cardiac intensive care unit beds, allowing the pediatric heart team to perform more surgeries and expand the program to include heart transplants for children.
Additionally, three parking garages are planned for Dell Children's Mueller campus, which will include a total of 2,600 parking spaces.
---------
Get breaking news alerts in the FOX 7 Austin News app. It is FREE!
---------
Dell Children's broke ground March 4 for the Dell Children's Specialty Pavilion, a new pediatric outpatient facility adjacent to the existing hospital. The new outpatient facility will house world-class cardiovascular, neurosciences, and cancer programs to care for Central Texas children and families close to home. The project includes a four-story, state-of-the-art pediatric outpatient facility expected to open in spring 2021.
The expansion is made possible through a substantial investment from Ascension, and a $30 million matching grant from the Michael & Susan Dell Foundation.
Dell Children's Foundation is spearheading the HERE campaign to raise vital funds to support the growth at Dell Children's. To learn more about the Dell Children's HERE campaign or make a donation, click here. 
Dell Children's is part of Ascension Texas, which includes 14 hospitals and more than 100 clinic locations across Central Texas.