Teen arrested for murder of another teen in Killeen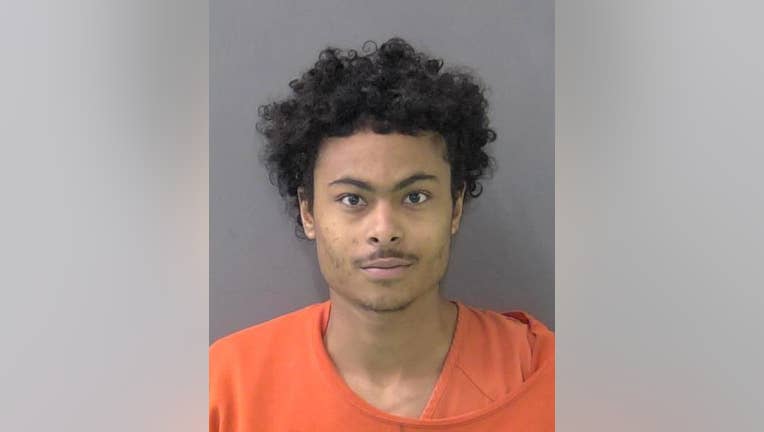 article
KILLEEN, Texas - A 19-year-old Killeen man is behind bars after a 16-year-old was shot and killed, and two others were injured in Bell County.
Donovan Lee Mann is charged with murder in the death of 16-year-old Eugene Sonny Brownlow. Mann was located and arrested by US Marshals on May 15 and transported to the Bell County Jail.
The Killeen Police Department says officers were dispatched to the 3600 block of Zephyr Road just after 10 a.m. on May 8 in reference to shots fired. Officers arrived at the Star Mart Convenience Store and found shell casings in the parking lot.
While officers were en route to Zephyr Road, they were told a shooting victim was on Becker Drive and more officers were dispatched to the 1600 block where they found three male victims suffering from gunshot wounds.
MORE KILLEEN NEWS
The three victims were airlifted to different area hospitals and Brownlow succumbed to his injuries and was pronounced dead at 12:40 p.m. The other two had been listed as stable previously, but no update was given on their condition as of May 15.
Killeen police say this is the fourth murder in the city this year and the investigation is ongoing.
Anyone who may have seen anything or has information about the incident is asked to contact Crime Stoppers at 254-526-TIPS (8477) or go online. 
You can also download the P3Tips App for IOS or Android and give an anonymous tip. All information is confidential and anonymous and if your tip leads to the arrest of the person(s) responsible, you could be eligible to receive a reward up to $1,000 in cash.