DPS pursuit ends in SWAT situation on South First Street Bridge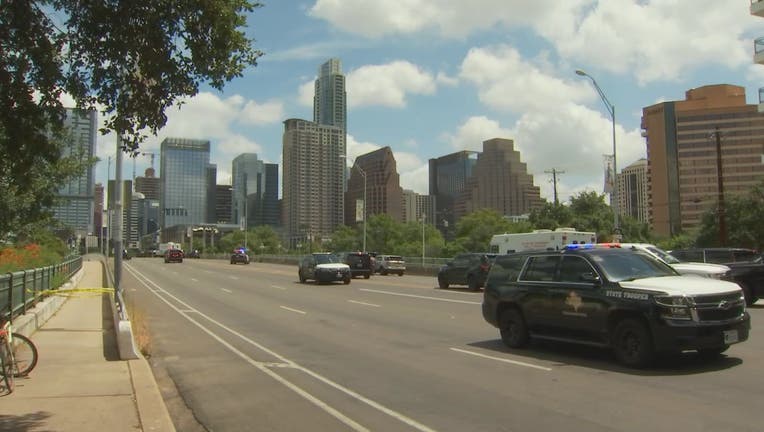 AUSTIN, Texas - A DPS pursuit of a vehicle ends in a SWAT situation on the South First Street Bridge. The bridge and roads in the area are closed off after the vehicle stopped on the bridge after a pursuit.
A DPS spokesperson says that at around 10:30 a.m. a DPS trooper attempted to make a traffic stop near the intersection of South First and Riverside Drive. The vehicle had been reported as stolen so it was a felony traffic stop.
SIGN UP FOR FOX 7 AUSTIN EMAIL ALERTS
The vehicle stopped on the bridge and the female driver refused to comply with the trooper's commands and she barricaded herself inside the vehicle.
Other law enforcement agencies were dispatched for assistance and an Austin Police Department SWAT team arrived to help with the situation.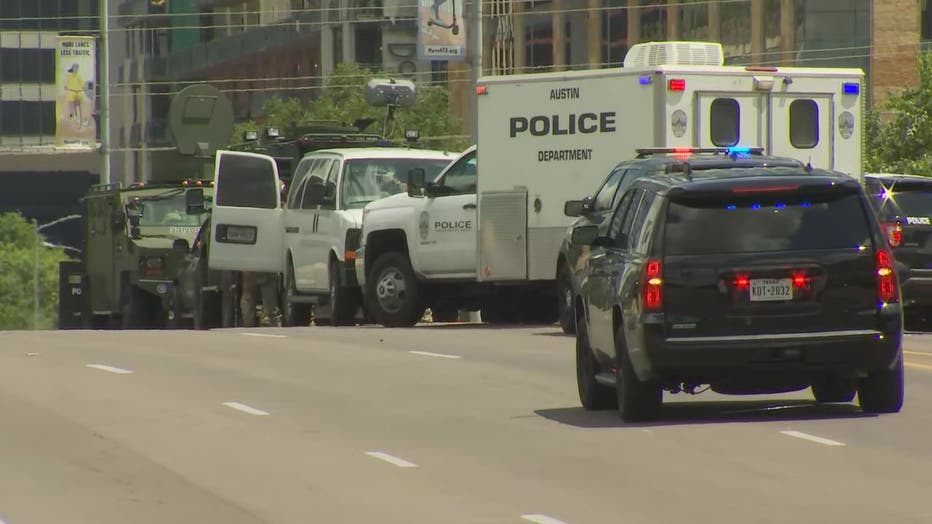 At around 12:30 p.m., the driver complied with commands and exited the vehicle. She was taken into custody.
DOWNLOAD THE FOX 7 AUSTIN NEWS APP
No charges have been filed at this time.
There were initial reports of a possible bomb threat but the spokesperson says there's no indication there is one.
This is a developing story and will be updated as more information becomes available.