Eminem launches 'Mom's Spaghetti' pasta sauce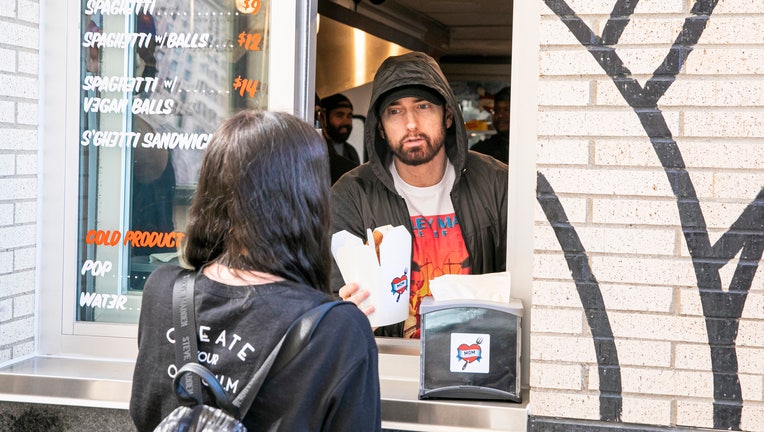 article
Guess who's back?
Grammy-winning rapper Eminem is expanding on his Mom's Spaghetti franchise with a new pasta sauce, he announced on Instagram this week. 
Mom's Spaghetti is an ode to the 2002 song "Lose Yourself," which won an Oscar for best original song in the movie "8 Mile." The first verse begins with, "His palms are sweaty, knees weak, arms are heavy. There's vomit on his sweater already, mom's spaghetti."
READ MORE: Singer Bret Michaels adopts heroic husky also bearing rock star's name
The rapper opened a Mom's Spaghetti restaurant in his hometown of Detroit in September 2021, then did a Mom's Spaghetti Super Bowl pop-up in Los Angeles the following year. In November 2022, Eminem opened a second Mom's Spaghetti brick and mortar restaurant in NYC.
But fans on Em's Instagram were at least a little disappointed by his latest "drop." They were hoping the announcement was a new album. Eminem's last album, "Music To Be Murdered By," was released in 2020.
READ MORE: How to get a free taco from Taco Bell during 2023 World Series
"DROP THE ALBUMMMMMMM," said one commenter on the post.
Fans also weren't thrilled about the cost: $13 for one jar or $25 for two.