H-E-B sued by deputy working security for not paying medical bills after stabbing
AUSTIN, Texas - An off-duty Bastrop County deputy who was working security for H-E-B is suing the company.
He says they didn't pay for his medical bills after he was stabbed while on the job last November. It happened at H-E-B on Riverside and South Pleasant Valley Road in Southeast Austin. 
The lawsuit was filed in Bexar County, because that's where H-E-B is headquartered. 
Court records show the suspect in the stabbing case, Jaime Canales, was found incompetent to stand trial in the criminal case in Travis County.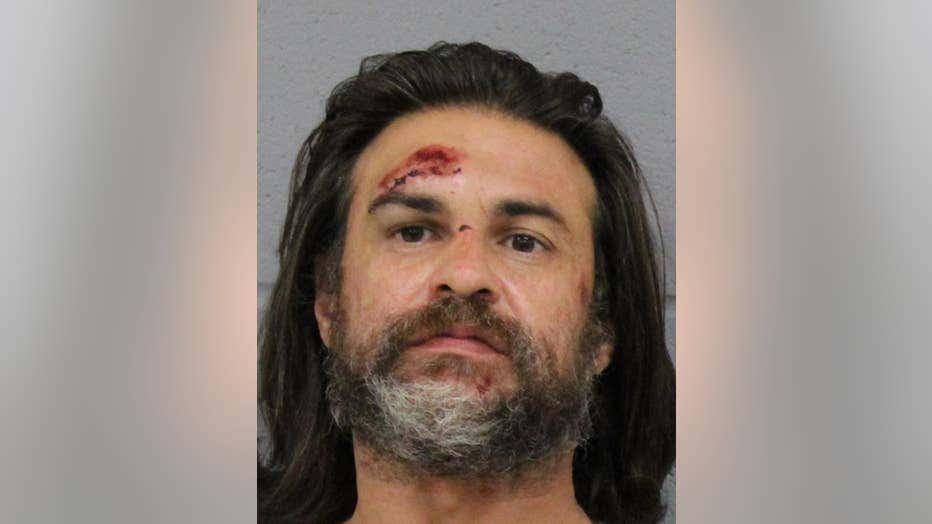 Investigators say Jaime Eliseo Canales, 40, shoplifted throughout the store in the 2300 block of Riverside Drive before the stabbing on Nov. 12. As he was trying to leave with the stolen items, loss prevention employees stopped him and requested the
In the lawsuit against H-E-B, Deputy Luke Werner, represented by attorney James Wood, argues H-E-B was negligent and put Werner in a dangerous situation. 
It says Canales was causing trouble and acting erratically even before Werner started his shift. 
"They let a crazy person having an outburst, a violent outburst in their store for over an hour. The timeline was just far too long for H-E-B not to have done anything," Wood said. 
The lawsuit says other security members were surrounding Canales, but the store's loss prevention manager walked Wener right to Canales. Canales was charged for stabbing Werner twice in the neck.
Bastrop County denied his workers comp claim because H-E-B was his employer when the stabbing happened. 
The company doesn't carry workers comp for employees injured at work. 
MORE COVERAGE:
"It's not against the law to not carry work comp coverage. But what the Texas law does is it says if you're not going to pay for worker's compensation coverage, if you get sued, you don't have as many defenses to back you up. So you do get penalized for not carrying work comp," Wood said. 
Werner is seeking damages for medical bills, mental anguish, and more. Wood says Werner is not able to enjoy the things he used to, and he was almost taken away from his family. 
"The two stabbing wounds were so close to his important arteries that it came within just fractions of a millimeter to kill him. It's been a long road to recovery," Wood said.
A representative for H-E-B says, "we support our peace officers, and this party is welcome to contact us if they would like to engage in further discussion. The officer was acting in his official capacity at the time of the incident."
Wood says as Werner continues to recover, he's gradually going back to work at the Sheriff's Office but still has limited abilities.