PGA Tour golfer's campaign to take off pants & raise money for cancer research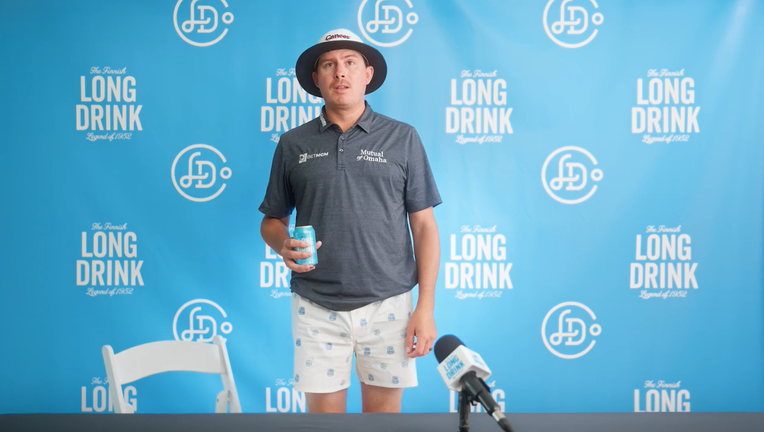 article
NEW YORK, New York - Pro-golfer and PGA Tour veteran Joel Dahmen is joining forces with The Finnish Long Drink to help raise money to support testicular cancer research and early screening services. 
Dahmen was recently featured on the Netflix series "Full Swing" and many may remember him taking his shirt off on the 16th green at the WM Phoenix Open in 2022. Well now he's keeping the shirt on but taking his pants off.
The Finnish Long Drink and Dahmen's campaign is called #pantsdrunkforcancer and is encouraging people to embrace the Finnish tradition of kalsarikännit, or "pantsdrunk" -- basically, the act of enjoying a drink at home in your underwear.
"I've already taken my shirt off, so I didn't have to think twice about getting out of my pants to raise much-needed funds for cancer research," Dahmen said in a press release calling on fans to take their pants of as well.
With every underwear-clad photo posted with the hashtag #pantsdrunkforcancer, the Long Drink will donate $10 to the Dahmen Family Foundation. The foundation helps support cancer patients and their families and through the foundation Joel supports the MD Anderson Cancer Foundation based in Texas.
The campaign ends on June 30 and aims to donate up to $250,000 to the foundation.
Fans can also choose to keep their pants on but still show their support. The Long Drink has committed to matching any donations made to the Dahmen Family Foundation from now until the end of June.
As a testicular cancer survivor, Joel says hopes to raise awareness among a demographic that's known for putting off wellness check-ups and other important routine doctor visits. 
 More information is available online at pantsdrunkforcancer.com.