Rockdale resident claims $1 million lottery prize
ROCKDALE, Texas - No big winners in last night's Mega Millions drawing, but a Rockdale resident claimed the top prize in the scratch ticket game $1,000,000 Crossword.
The ticket was purchased at Arvin's Liquor on E. Cameron Avenue in Rockdale.
This was the second of eight top prizes worth $1 million in this game, so there are six more chances to win.
$1,000,000 Crossword offers more than $289.2 million in total prizes.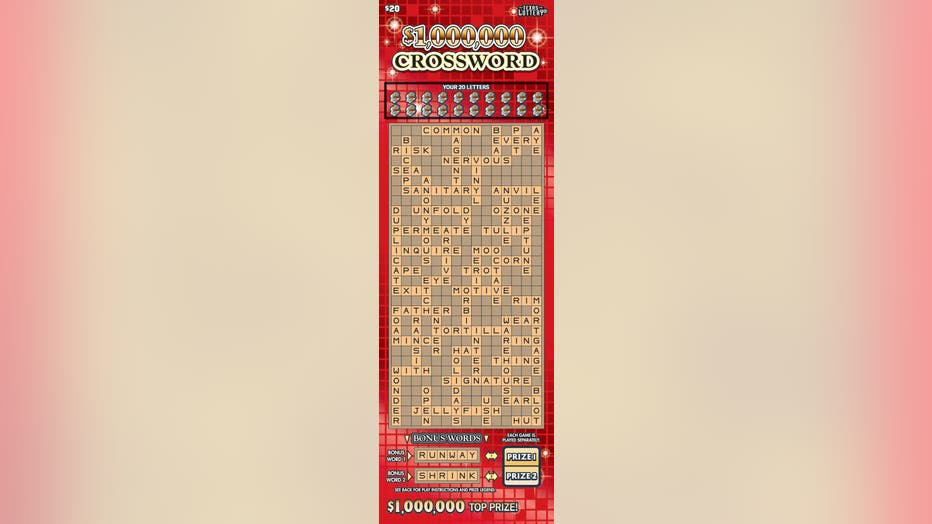 Six chances left to win $1 million top prize in $1,000,000 Crossword scratch ticket game.
Since 1997, the Texas Lottery has contributed $30.1 billion to the Foundation School Fund, which supports public education in Texas. 
It has also contributed more than $199 million for programs supporting Texas veterans.