Trial starts for Martindale man accused of killing driver parked in his driveway
MARTINDALE, Texas - The trial of a Martindale man accused of murdering a driver who was parked in his driveway has started. Terry Turner was charged two years ago.
In October 2021, Adil Dghoughi, a Moroccan immigrant, pulled into a driveway in Martindale near his girlfriend's home.
"My brother was killed for just being lost, he was looking on GPS to find the way to get to the house he was supposed to go to," said Othmane Dghoughi, Adil's brother.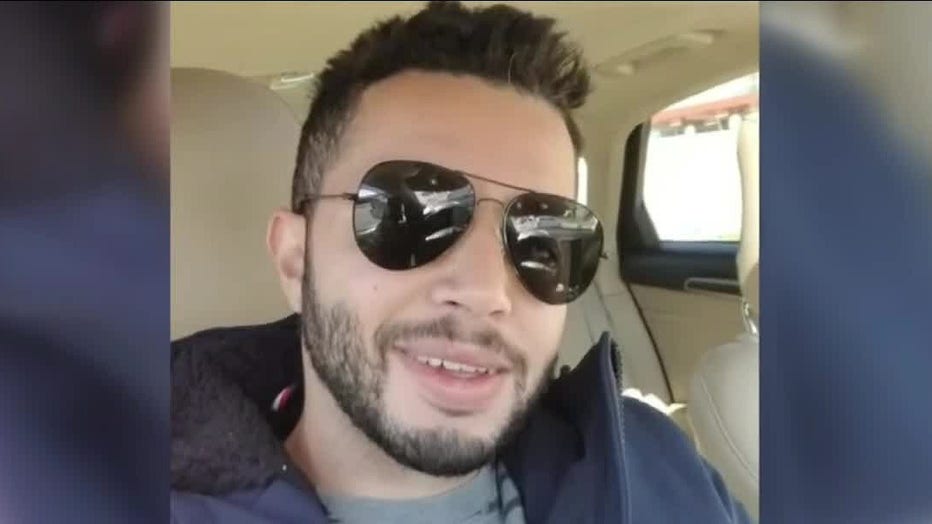 "Adil was a peaceful American citizen, he never harmed anybody, he was just a loving person, and he was a smiling person. He lived in the United States for 12 or 13 years without having any problem with the police," said Fatiha Haouass, Adil's mother.
Turner, the homeowner, told police he chased Dghoughi down and shot him. At the time, he said he noticed Dghoughi's car parked in the driveway with its headlights off. He grabbed a gun and ran outside. Dghoughi turned on his headlights and quickly backed up. Turner chased him, hit his window twice with his gun, then shot him.
"[Adil] was not a criminal, he was just a human being, a young guy, who wanted to live a peaceful life until the night he was murdered," Haouass said.
Turner told dispatch the driver pointed a gun at him. Dghoughi's family attorney said the windows were closed.
Turner was free for 11 days before turning himself into the Hays County Jail. He bonded out in less than two hours.
Monday, Oct. 30 was jury selection in his trial.
"We trust the court, we believe they will take the correct, the fair decision, just to serve justice so Adil can finally rest in peace and so I, Adil's mother, can go back to my normal life for the sake of my children," Haouass said.
"We've been waiting for two years, it's been long, we've been suffering a lot, we all got sick with stress and panic attacks, and we are ready to move on, we just want justice to be served, and we trust the court to do it," Othmane said.
Turner's defense attorney says they are not commenting right now.