APD confirms L-RAD seen on top of police headquarters Saturday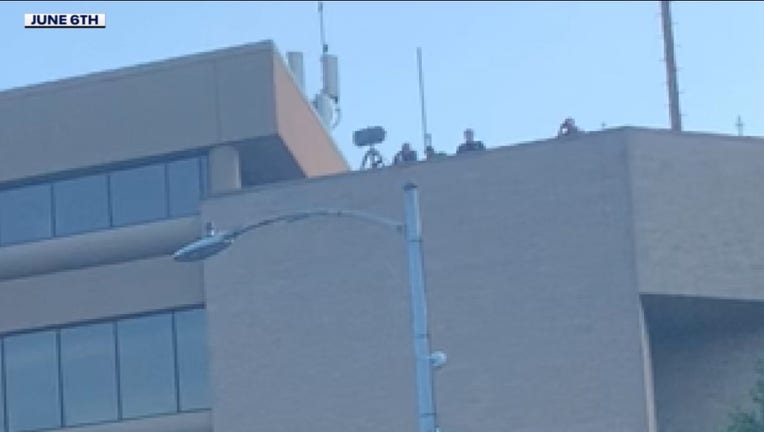 AUSTIN, Texas - Protesters noticed the use of another less-lethal police tactic last weekend, one that most people aren't aware of.
It's a long-range acoustic device, or L-RAD for short, and is a way for police to control crowds.
SIGN UP FOR FOX 7 AUSTIN EMAIL ALERTS
The Austin Police Department confirmed to FOX 7 Austin that the department does have an L-RAD 450XL model on top of the building to communicate with the protesters "if the need arises."
RELATED: Austin City Council set to vote on variety of police reform items, including defunding APD
APD says that although the device has other capabilities, they use it as a public announcement system to "notify individuals who are breaking the law." The L-RAD was used on June 6 to direct protesters off of I-35.
L-RADs have the ability to produce sound at a very high frequency that can cause headaches, panic and potential hearing loss. For comparison, a normal conversation is about 60 decibels, a lawnmower is about 90 decibels and, depending on the person, human pain tolerance is typically 130 decibels.
---------
Get breaking news alerts in the FOX 7 Austin News app. It is FREE!
---------
L-RADs can reach up to 162 decibels.
APD says they follow the manufacturer's instructions for deployment and that the department put the device on top of the five-story building to "ensure there is plenty of space between the device and the public."
CLICK HERE FOR MORE ON THE PROTESTS CONCERNING POLICE VIOLENCE IN THE U.S.