Arson cases in Austin up 25 percent this year, investigators say
AUSTIN, Texas - The sentencing hearing for a man who pleaded guilty to a hate crime and set an Austin synagogue on fire in 2021 is on Friday, June 23. This comes as arson cases are up this year in Austin.
Franklin Sechriest was caught on surveillance video approaching the Congregation Beth Israel Synagogue with incendiary items on Halloween in 2021. Then, Sechriest was spotted leaving after starting a fire.
Investigators said evidence was also found in a personal journal. On Oct. 28, 2021, an entry contained the phrase, 'scout a target.' That same day, Sechriest's car was caught on surveillance footage. The night of the fire, another entry read, 'I set a synagogue on fire.'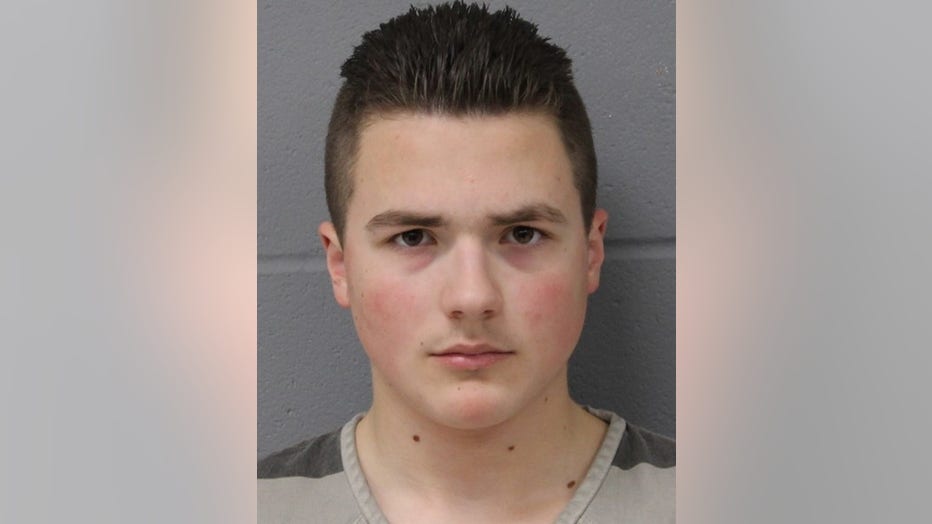 Franklin Barrett Sechriest was reportedly seen on video carrying a five-gallon container and toilet paper toward Congregation Beth Israel in Austin before the fire. (Austin Fire Department)
READ MORE
Austin Fire Captain Brandon Jennings said they knew this fire was arson. 
"Cameras help everything," he said.
Not all fires are arson or criminal, though. Capt. Jennings said fire crews will go to a fire, determine if it's an accident or not, and if it's an incendiary event, or they can't determine what happened, they call on the fire investigators.
"Then we collect data which can consist of physical fire patterns that we see and observe physical evidence, witness interviews, fire crew interviews and stuff like that," Capt. Jennings said.
He said they've been successful finding the suspects. Austin has one of the highest clearance arrest rates in the state at around 60 percent.
"When you've done a crime against somebody else that could have seriously injured them or killed them or their family or members or whatever, then you have to answer for that," Capt. Jennings said.
READ MORE
Fire investigators have been busy this year. Captain Jennings said from January to May last year, they investigated 85 arson cases. For the same time period in 2023, it's 114, a 25 percent increase.
"It's a big problem," Capt. Jennings said.
When asked why there have been so many arsons lately, he said, "There are a lot of mental health issues. I mean, if someone is willing to set somebody's house on fire, obviously there's a mental health something."
He encourages home and business owners to get cameras, a key component to solving these crimes.
"It's to me an easy peace of mind type of thing to have for sure," Capt. Jennings said.
Sechriest pleaded guilty to both arson and a federal hate crime charge. His sentencing hearing is set for Friday. He faces potentially 20 years in prison.