Austin among cities targeted by DEA raids in national effort to break up cartel operation
AUSTIN, Texas - It happened fast and under the cover of the early morning darkness.
Federal agents with the DEA, along with Texas DPS tactical teams and the Central Texas Regional SWAT team, rolled into a North Austin apartment complex a little after 6 a.m. Wednesday morning. A helicopter was even brought in to help illuminate the scene. It all happened near the intersection of Lamar and Rundberg.
"Ideally it moves very fast and everyone is safe and secure very quickly," said Dante Sorianello, who oversees DEA operations in Austin and San Antonio.
At the complex on North Lamar, Sorianello said the focus was on two apartments. One unit was identified as a stash house and the other as the suspect's home. Those targeted in the raid are allegedly linked to a Mexican cartel. "It's a large organization, so multiple subjects are involved, and we are looking for multiple subjects and arresting multiple subjects today," said Sorianello.
The drug organization is called Cártel de Jalisco Nueva Generación (CJNG), according to Tim Davis who works out of the DEA's Austin office. 
"It's the most prolific and powerful cartel currently known for methamphetamine laboratories and fentanyl laboratories," said Davis.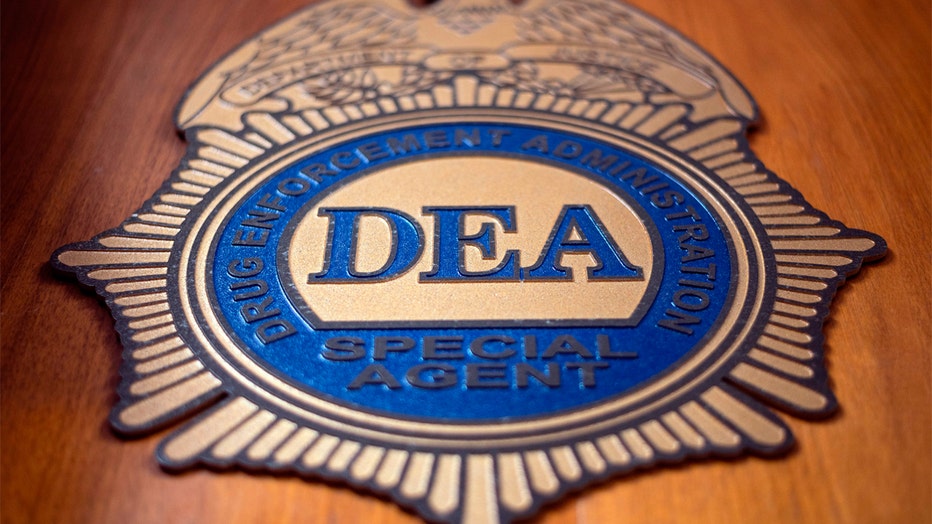 (JOHANNES EISELE/AFP via Getty Images)
As the Austin-area raids took place, several other Texas locations were hit, places like Houston, Waco, Bastrop and Marble Falls. Arrests were also made across the nation. DEA officials in Washington said more than 250 cartel members and known associates were arrested on Wednesday. A large amount of drugs and cash have been seized.
The take locally, Davis said, has also been big. "So under Project Python, approximately 35 kilos today and the months leading up to this operation," said Davis.
The cartel, according to Davis, is also using counterfeit drugs to push their product.
"So on the streets of Austin we are seeing counterfeit Adderall, which is actually methamphetamine sourced by this cartel, and the individuals who are using the drugs may believe they are actually using Adderall, produced in the closed pharmaceutical system but it's actually methamphetamine," said Davis.
Austin is part of a massive supply chain for illegal drugs. Investigators with the DEA say product that's made in Mexico is brought here and then fed into what's called 'Transportation Hubs.'
The DEA has identified eight cities as hubs: Atlanta, New Orleans, Dallas, El Paso, Houston, Los Angeles, Phoenix, and St. Louis. 
"There is a command and control structure that goes from the very top to the street-level dealer, we are aiming for mid-level and high-level folks because if you destroy that command and control structure you make it very difficult for a cartel like CJNC to operate in the U.S," said Acting Administrator Uttam Dhillon
Cedar Park police headquarters was used as a staging point for some of the raids. A white van was spotted by FOX 7 leaving CPPD as it transported those caught locally to a federal court. With the Wednesday morning raids, more than 50 people have been arrested in the Austin area since Project Python began in September.