Jury selection begins in De'Ondre White murder trial
AUSTIN, Texas - A jury has been selected for the murder trial of De'Ondre White. 
White is accused of killing 25-year-old Douglas Kantor and injuring 14 others in a mass shooting on Sixth Street in 2021.
On June 12, 2021, investigators say White was involved in a dispute between two groups of teenagers. Early that morning, shots were fired and more than a dozen people were hit including 25-year-old Douglas Kantor who was killed.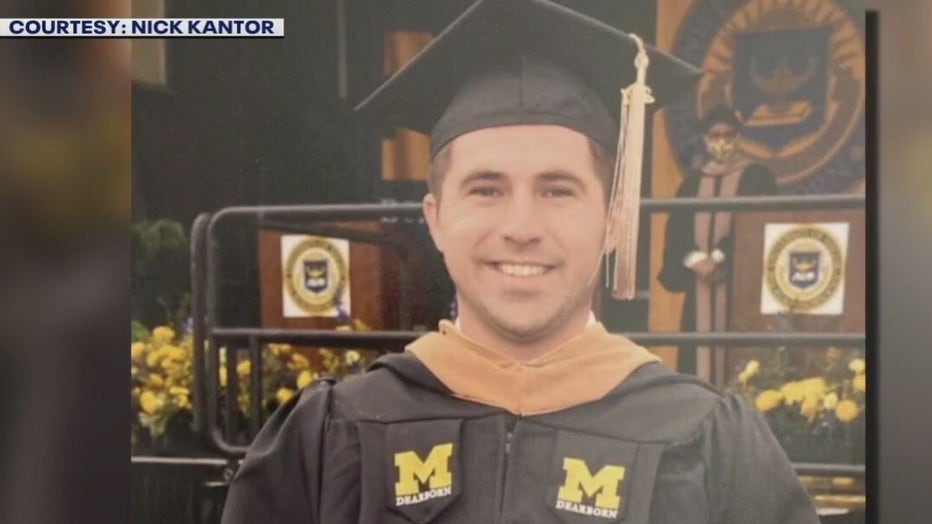 Douglas Kantor was killed in the mass shooting on Sixth Street in 2021.
White is now on trial for murder and 14 counts of aggravated assault. If found guilty of murder, he faces five to 99 years in prison.
About 100 jurors were called in to serve on this jury. Both the state and the defense teams have boiled that down to the necessary 14 jurors needed to start this trial.
The trial is expected to pick up with opening statements Tuesday, August 29. The judge expects this trial to last about two weeks.