Ukrainian band to play at SXSW after dealing with complexities of war
AUSTIN, Texas - A band from Ukraine will be performing at SXSW this coming weekend.
This is technically the band's third try, with most of the band members, after a series of major upheavals. 
They were supposed to play in 2020 before the festival was canceled because of the pandemic. 
In 2022, when the war in Ukraine broke out, the lead singer, Oleksandra (Sasha) Zaritska, came to Austin on her own while the other members stayed back in Ukraine.
"I wanted to tell what's going on there and to tell truth," she said.
She was joined onstage by Bob Dylan's guitarist Charlie Sexton as she performed "Masters of War."
Backup vocalist Vasylyna Tkachuk describes how she felt at the beginning of the war. 
"The worst day of our lives, I think. We were frightened. We decided to stay home, stay in Kyiv," she said. 
The men had to stay back. 
"My parents were in Mariupol, and I had to do something to help them escape the city. It was crazy. It was hell," drummer Eugene Kostits said.
"It was horrible," Zaritska said. "I think it was my first performance after the war started. My feelings and my thoughts were not about the show, not about performing, but I know I need to spread the words, and they need to, like, introduce my country."
A year later, they want to remind those in the U.S. that the fight isn't over.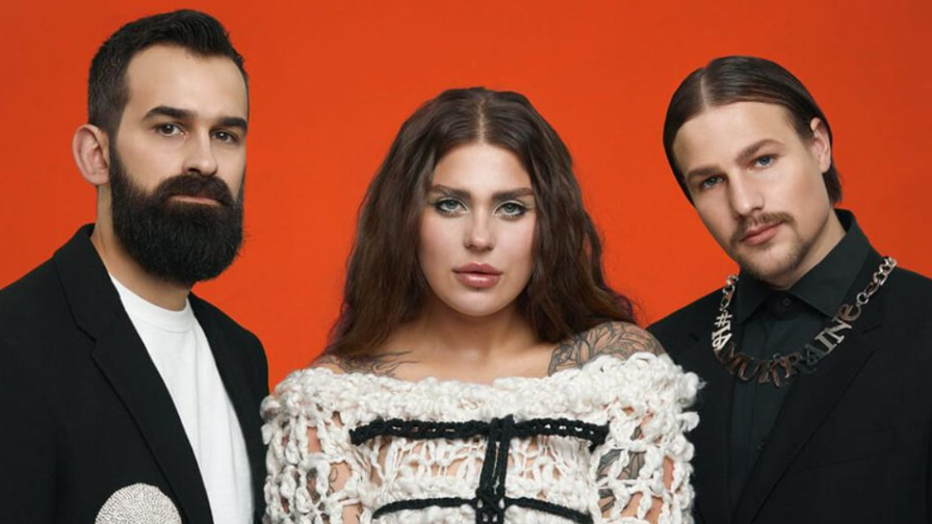 A band from Ukraine, KAZKA, will be playing at SXSW this coming weekend.  (Courtesy: KAZKA/SXSW)
"The war started, we can't think about music. We think only about how to survive and how to defend our country and how to help. We were all volunteering," Zaritska said.
She says Americans can still help the cause. 
"They can and need to talk to their government, because the government can help," she said. "We all need donations because our cities [are] ruined, we also need armor, because we have soldiers, we have really cool guys who defend our country."
She says she wants people to understand that Ukraine is a free country. 
"Our country is free, we have our borders, we have our culture, and this is very important to keep them...I want people to know we're not part of Russia or USSR, we're a very modern country...We deserve to be free and to keep our country safe and just to be in some peace," she said.
This year, they're still missing band members for SXSW. The band says the guitarist couldn't get his visa extended, and another musician playing woodwinds didn't get permission to leave Ukraine. They're still looking for a guitarist to play with them in Austin.
Despite the challenges, the music is always there as an outlet for hope and resilience not only for the band, but for Ukrainians at home and abroad as well. 
"Music has always been some therapy for us," Zaritska said. "I see, and I know it's also therapy for them. They're crying, they're laughing, they're smiling, and they're very thankful.
For more information about KAZKA at SXSW, click here. They will be performing on Saturday, March 18 at 10:10 p.m. at Inn Cahoots. 
Their website can be found here.