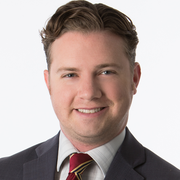 Casey Claiborne is a reporter for FOX 7 Austin.
He attended the University of North Texas in Denton where he majored in Electronic News.
Casey got his start in broadcasting on the radio in his hometown of Jacksonville, TX. At the age of 16, he began hosting the "Let's Talk" program every Saturday morning on KEBE AM 1400. Before moving to Austin, Casey worked as a reporter and weekend morning anchor at KETK in Tyler, TX just 20 minutes from his hometown.
While here at FOX 7, Casey has interviewed some of his heroes like Jim Carrey, Steve Carell and Stevie Nicks from Fleetwood Mac during SXSW. Speaking of music, Casey is glad to be living in the live music capital of the world because music is something he's passionate about. In his spare time, you'll find him playing his piano, singing and writing his own original music.
The latest from Casey Claiborne