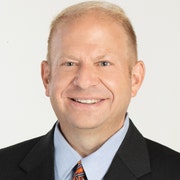 Scott Fisher
Chief Meteorologist
Since joining the FOX 7 Weather Team, Chief Meteorologist Scott Fisher has won the region's BEST WEATHERCAST from the Texas Associated Broadcasters three times.
Scott holds a degree in Geoscience/Meteorology from Mississippi State University and is a state licensed public school teacher in both Texas and New York. Scott also delivers daily forecasts on BOB-FM Radio.
When he's not at work you will find him traveling the country looking to visit every Major League Baseball stadium. He's at 30 and counting. Scott's also coached middle and high school baseball as well as Little League in New York, Washington, Virginia and here in Texas. He's very proud to have a former Little Leaguer who is a Major League pitcher!
The latest from Scott Fisher