3 from Florida die after falling into cistern in Bastrop County
BASTROP COUNTY, Texas - Officials say three people and a dog fell to their death in a cistern in a cornfield in Bastrop County Wednesday morning.
Investigators say they got a call around 1 a.m. that there were some people trapped in a hole near New Trails and Country Road 461 north of Elgin.
When first responders arrived, a man said he and three others had been heading out to go hog hunting when a dog ran off and fell in a 4-foot by 4-foot hole that turned out to be a cistern.
Officials say one of the hunters jumped in after the dog.
Then, two other hunters jumped in after them while the other man went back to his truck to call 911. The sheriff says it's evident that they went in later because the woman had removed her shoes and the man had taken off his pants and boots.
Investigators say there was hydrogen sulfide gas in the cistern and they believe the victims were overcome by the gas and unable to stay afloat. They are still awaiting autopsy results to confirm.
"It's not uncommon in this county to have [cisterns], I'm told. But, by law, they're required to be covered if they're over a certain opening. This did not have a cover on it," Bastrop County Sheriff Maurice Cook said.
First responders from several agencies worked for several hours to extract the victims from the cistern.
They say recovery efforts were hampered by hydrogen sulfide gas and stagnation of the water. The Bastrop County Sheriff says they had to pump out the water, clear the gas, and check the integrity of the walls with a drone before a deputy could go in and recover the victims.
"They're probably deep, they're man made," said a neighbor. "It's going to be a tour getting down there, I know. They are going to have the right machinery and everything, I imagine."
Another neighbor was shocked by the police presence in a quiet community.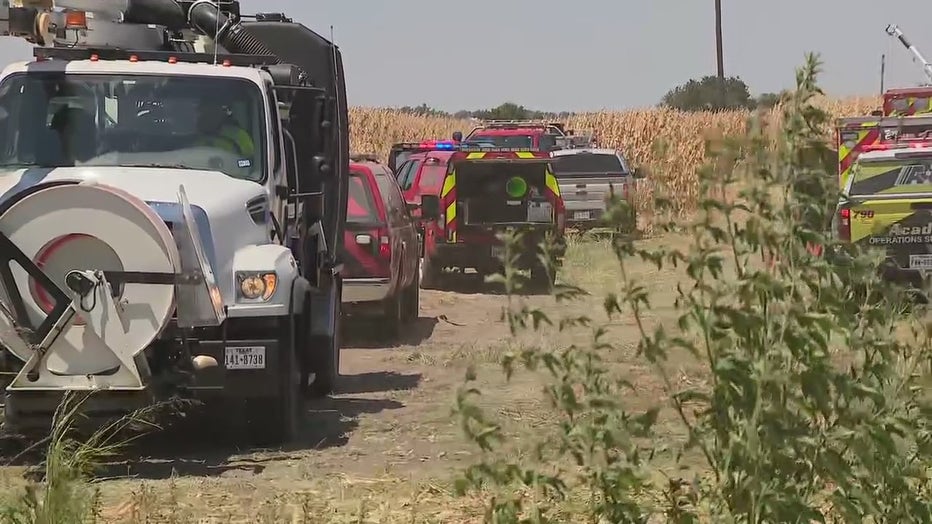 Three people were found dead in Bastrop County after falling into a cistern in a field.
"What they were doing there at midnight in the middle of a cornfield, I don't know," the neighbor said.
"Rumor has it they were hunting hogs," said a neighbor. "I heard they were hunting hogs, I heard they were chasing dogs."
According to residents in the area, the cornfield is off limits. The sheriff's office believes the person who owns the property recently died.
"I'm guessing it had to be like cistern or something," said a neighbor. "I have been here on this property for 17 years, and I don't know of any septic tank ever being put in there recently, compared to just an old cistern."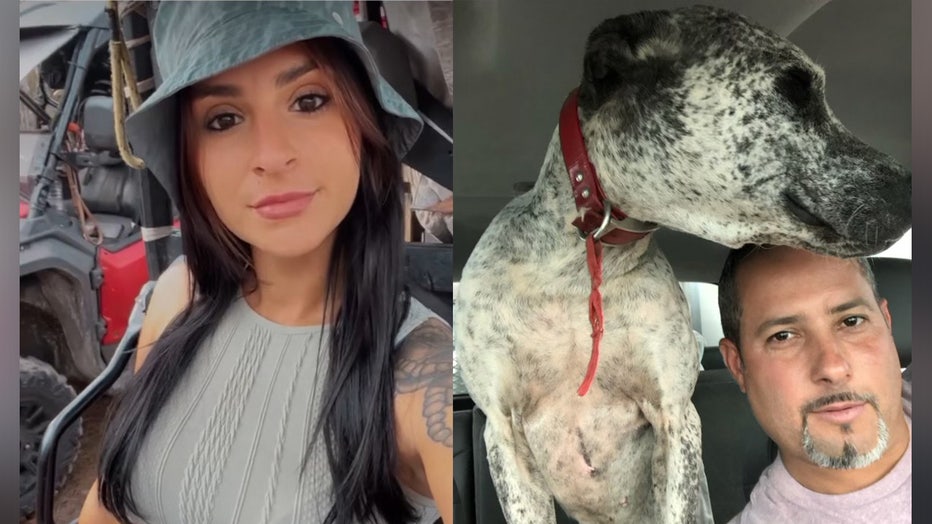 The victims were all from Florida. They have been identified as Denise Martinez and Noel Vigil-Benitez (pictured above) and Delvys Garcia (not pictured). (Bastrop County Sheriff's Office)
All three of the victims are from Florida. Investigators say at least one was friends with the man from Red Rock who was with them, and he had encouraged them to come to town to hunt hogs.
The victims have been identified as:
Delvys Garcia, 37
Denise Martinez, 26
Noel Vigil-Benitez, 45
The tragedy has brought more awareness and vigilance to the community.
"It's sad, it's real sad," a neighbor said.