Teens arrested for burglarizing store, vandalizing church in Fayette County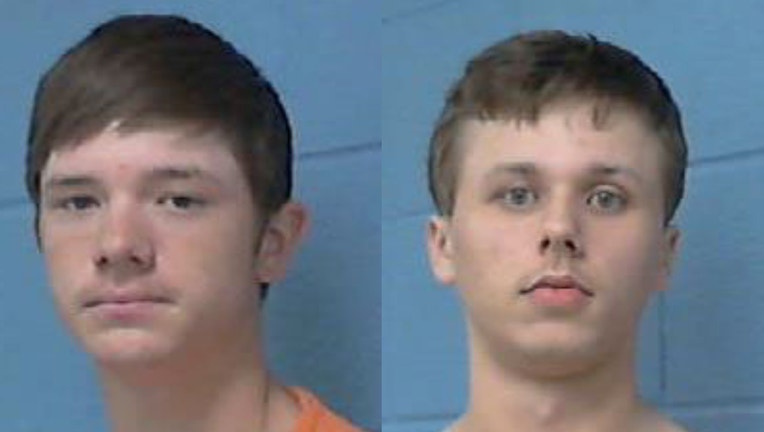 article
LA GRANGE, Texas - Three teens are in custody after Fayette County law enforcement says they burglarized a store and vandalized a church.
19-year-old Eagan Rivers of La Grange, 18-year-old Anthony Pate III of Dale and a 17-year-old from La Grange have each been charged with state jail felony Burglary of a Building and Criminal Mischief >$2500<$30000.
The Fayette County Sheriff's Office says that on July 18, deputies responded to a burglary at the Mullins Prairie Store and a report of vandalism at the New Bethel Missionary Baptist Church in La Grange.
MORE CRIME COVERAGE
Investigators learned the identity of one of the suspects, who later admitted to taking part in the burglary and the vandalism.
Investigators then identified two more suspects and also determined that the trio had taken part in two other crimes in the Mullins Prairie area a few weeks prior, says FCSO.
The three teens turned themselves in to the Fayette County Justice Center on July 25.