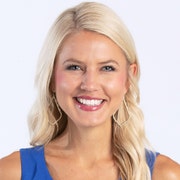 Tierra Neubaum
Feature Reporter
Tierra joined FOX 7 Austin in December 2018 as Good Day Austin's feature reporter. She's excited to highlight the fun people, places and events that make Austin such a unique city.
Tierra is no stranger to Austin as she studied at The University of Texas, where she received a degree in journalism. She recently married her high school sweetheart and is thrilled to be back in Austin! Tierra loves shining a positive light on the community.
In her free time, she enjoys traveling and being active and outdoors with her husband, family and friends. When she's not creating a new recipe in her own kitchen, she loves trying new cuisine and restaurants throughout Austin's vibrant food scene. If you have an interesting story idea, Tierra encourages you to reach out and let her know!
The latest from Tierra Neubaum
APH is discouraging people from trick-or-treating this Halloween but is also offering alternative ways to celebrate safely.
One of the men died as a result of his injuries at the hospital. Officials say the other victim is in critical condition.
Governor Greg Abbott is giving the choice to county judges on whether to opt in or not and Travis County Judge Sam Biscoe has decided to keep bars in Travis County closed.
Tierra makes a recipe with a fall twist and features nutssosweet.
The Austin Independent School District is welcoming students back to campus for the first time since the pandemic began. The plan right now is to have capacity at 25% for the first two weeks and then slowly bump that number up.
The Austin Parks Foundation is bringing Party for the Parks back for another year but this year it's going virtual and you can enjoy it from the comfort of your own home on Wednesday, September 30.
Officials say that more than 20 people have been injured after two cranes collided and caused a structural collapse in East Austin.
Austin ISD Superintendent Dr. Stephanie Elizalde announced Monday night that some students will be allowed back on campus on October 5th.
Debate over defunding police departments continues at the city and state level and today Texas Governor Greg Abbott has joined other state leaders in signing a pledge against defunding police departments in Texas.