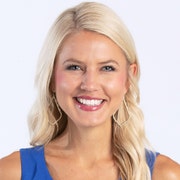 Tierra Neubaum
Feature Reporter
Tierra joined FOX 7 Austin in December 2018 as Good Day Austin's feature reporter. She's excited to highlight the fun people, places and events that make Austin such a unique city.
Tierra is no stranger to Austin as she studied at The University of Texas, where she received a degree in journalism. She recently married her high school sweetheart and is thrilled to be back in Austin! Tierra loves shining a positive light on the community.
In her free time, she enjoys traveling and being active and outdoors with her husband, family and friends. When she's not creating a new recipe in her own kitchen, she loves trying new cuisine and restaurants throughout Austin's vibrant food scene. If you have an interesting story idea, Tierra encourages you to reach out and let her know!
The latest from Tierra Neubaum