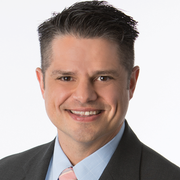 Dennis de la Peña
Sports Anchor/Reporter
Dennis de la Peña has been anchoring and reporting for FOX 7 Austin since 1999.
His training began while at UT with a job at KTSB Radio and an extended internship at KXAN-TV. His first media gig that actually came with a paycheck was at KAMR-TV in Amarillo as the weekend sports anchor in 1994, then later as the sports director.
Dennis was active with the Children's Miracle Network and Meals on Wheels in Amarillo, helped build homes for the poverty stricken, and received a "Difference Maker" award for community service in the Panhandle area. He has stayed active in Austin by speaking at schools and college career fairs, while emceeing awards banquets and different sporting events around town.
He also joins 101X hosts Jason and Deb Fridays on The Morning X to discuss the week's big sports stories.
When not on air, "DdlP" spends his time with his wife Sally and their two incredible kids, DJ and Noelle.Cubs!
The latest from Dennis de la Peña